Welcome to the water treaters' favorite podcast, Scaling UP H2O! Let me introduce you to a friend of mine,  Garret "Gary" Garcia. Gary is one of those people who has an incredible amount of knowledge and over the years has been incredibly generous about sharing what he knows. In today's episode, we're going to cover everything from new technologies in the water treatment industry to the things a company should consider before they start blending their own product and also keeping up with government regulations. It truly is a great episode!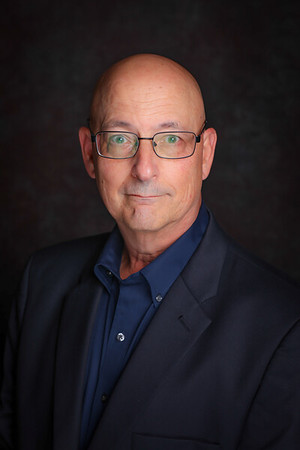 For those who don't know Gary, he is the Technical Director for Masters Company, Inc., and if you've never heard of them please check them out. MCI is a private label manufacturer to the water treatment industry encompassing test kits, reagents, blending as well as specialty chemical distribution. MCI is also a private label manufacturer for food sanitation test kits, analytical reagents, and other market segments. 
And if that wasn't enough, Gary is also the Technical Director for MCI's LiquiLogic LLC subsidiary providing liquid ultra-concentrate products to water treatment service companies. LiquiLogic formulates and manufactures super concentrated water treatment products with No Touch dispensing systems. 
Gary has been involved in AWT (Association of Water Technologies) for more than 30 years serving on several committees as well as currently being Special Project Sub-Committee Chair and Supplier Representative to the AWT Board of Directors.  
Bottom line: Gary knows what it takes to make great products for water treatment professionals.
Your roadside friend, as you travel from client to client. 
-Trace 
Timestamps:
Introducing Gary Garcia  [7:11]
Beer money to purchasing a company How did you start in the business [12:20]
What does Masters offer that they can do that individuals don't think about considerations [14:15]
What do warehouse managers need to consider when adding a new product to their line?  [18:26]
What to consider when developing a new product? [19:26]
How does someone decide if they will blend for themselves or partner with a company? [20:50]
How to wisely  evaluate your needs [22:02]
Keeping up with regulations [23:40]
Customer success story and funniest water treatment story [24:50]
Stop doing that! [27:30]
New technologies [29:17]
James' Challenge: "Research Practical/Puckorius Saturation Index (PSI)."  [38:04]
Quotes:
"In order to learn something that you deem important, don't be a student of it, learn it well enough to be a professor of it." -Trace Blackmore
"Solutions in a drum." – Mark Lewis
"Our focus is to make things as easy as possible for our customers."  –  Gary Garcia 
"If our customer is out selling and growing their company, we grow by that as well." –  Gary Garcia 
"I wouldn't recommend anyone doing chemical manufacturing unless they have a background in it."  –  Gary Garcia 
"Doing the mixing and blending takes away from what most companies do best, selling and marketing."  –  Gary Garcia 
"You don't always need to customize. Don't rush new products."  –  Gary Garcia 
"Keep the product line as tight and neat as you can to save you time and money."  –  Gary Garcia 
"Its a challenge keeping up with regulatory all the time, you need to be aware of DOP, ETA, and everything under the Sun." –  Gary Garcia 
"You never want to assume you won't have an inspection." –  Gary Garcia 
"It gives me a huge sense of fulfillment, watching our clients' companies grow." –  Gary Garcia 
"Be quiet, observe, and learn learn learn." –  Gary Garcia 
Connect with Gary Garcia :
Email: gary@masterscoinc.com
LinkedIn: company/masters-company-inc
Website: www.masterscoinc.com
Links Mentioned:
AWT (Association of Water Technologies)
Books Mentioned:
Paris 1919 by Margaret MacMillan
The Fountainhead by Ayn Rand
Grant Biography by Ron Chernow