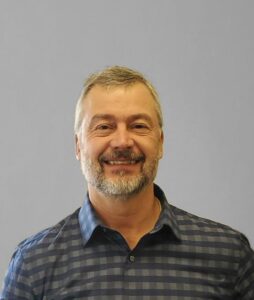 What will you do if you have a novel idea that you know could help the Water Treatment Industry? Not many of us would take the first step and make whatever idea we have a reality. My guest today took a leap of faith and created something out of an idea he had. He created a matrix that all Water Treaters could use, wrote a paper, gave a presentation at AWT, consulted with peers, and now helps other companies be better. Let's welcome  Dave Christophersen, Certified Water Technologist and owner of Dave Christophersen Consulting LLC to the Scaling UP! H2O podcast.
Dave created the W.O.E. Relative Risk Factor Index, a critical service and reporting criteria using three site risk factors: Water, Operation, and Equipment. The WOE formula can be applied to any water treatment system including boiler, cooling, clarification and wastewater, membrane systems, closed loops, and specific processes. And in this episode, Dave is going to tell us exactly how.
Dave has more than 43 years of experience in the industry. His experience spans from wastewater treatment, boiler water treatment and pretreatment, and cooling water, to membrane technologies over very broad industrial, commercial, and institutional markets all over the world. This includes oilseed, steel, manufacturing, power, chemical, mining, commercial and institutional industries. With his experience in business management, field management, technical support, sales and marketing, chemical product development and product formulation of water treatment chemicals, and training of field and site personnel, Dave has conducted training in an array of topics such as water treatment chemistry, boiler and cooling systems and treatment, wastewater treatment and jar testing, membranes systems and cleaning procedures, plant operations, and industrial services.
Dave has a degree in Chemistry from Grove City College and an MBA from Butler University. He worked in big Water Treatment companies before founding his own consulting company, servicing the industrial and commercial water treatment industries.
What Dave created was a common language that all of us Water Treaters understand, leading to a clearer understanding between the Water Treater and the customer.
Bottom line: Dave Christophersen is going to tell us what the W.O.E. Relative Risk Factor Index is, and how it can make us better Water Treaters.
Your roadside friend, as you travel from client to client. 
 -Trace 
Timestamps: 
See you at the AWT Convention in Vancouver next week and upcoming Events for Water Treatment Professionals [01:26]
Thinking On Water With James [08:46]
Who is Dave Christophersen of Dave Christophersen Consulting? [12:05]
How can you overcome the challenges of starting your own company? [18:07]
What is the W.O.E Relative Risk Factor Index that Dave Christophersen created?  [23:04]
How should water treaters use the W.O.E Relative Risk Factor Index? [28:10]
How can a Water treater set up their own Risk Matrix? [34:56]
How can you start implementing a Risk Matrix in a company's survey process? [39:15]
How can you best communicate the W.O.E Relative Risk Factor Index with your customers? [42:47]
Lightning round questions [47:39]
Thinking On Water With James: 
In this week's episode, we're thinking about reverse osmosis makeup for boilers. What are the advantages of using RO makeup for a boiler system? What is the recommended maximum number of cycles for a boiler on RO makeup? How might RO makeup impact condensate corrosion and neutralizing amine usage? How will a high percent condensate return impact the economics of installing an RO? What boiler savings may be the highest when changing from soft water to RO makeup? Is it the water? Wastewater? Fuel? Chemical costs? Why would a chemical company want to recommend RO equipment for boiler makeup? Take this week to think about using RO makeup for boilers. 
Quotes:
"Water Treaters, especially as they get more years of experience, almost intuitively, assess risks." – Dave Christophersen
"What is a risk? Risk is not having outcomes that you want." – Dave Christophersen
"The W.O.E Relative Risk Factor Index allows you to access risk in three areas: Water, Operations, and Equipment."  – Dave Christophersen
"What makes something high risk? What makes something low risk? You need to know your risk level." – Dave Christophersen
"If you know what is risky and know all the different things that are involved in assessing and having a successful outcome, then you can set goals for improvement, and from time to time reassess the numbers you assigned."  – Dave Christophersen
Connect with Dave Christophersen:
Phone: 937.477.7129
Email: christophersendave@gmail.com
LinkedIn: in/dave-christophersen-a3291328 
Dave Christophersen's AWT Presentation:
Critical Service and Reporting Criteria Using Site Risk Factors – 2021 AWT Conference Paper
Plant Water Treatment Risk Identification Matrix and RFI Template 1 to 3 scale
Links Mentioned: 
AWT (Association of Water Technologies)
Events: 
Check out our Scaling UP! H2O Events Calendar where we've listed every event  Water Treaters should be aware of by clicking HERE.
Books Mentioned: 
On the House: A Washington Memoir by John Boehner
Water: A Biography by Giulio Boccaletti
The New Map: Energy, Climate, and the Clash of Nations by Daniel Yergin
Think Again: The Power of Knowing What You Don't Know by Adam Grant
Seven and a Half Lessons About the Brain by Lisa Feldman Barrett
Remember: The Science of Memory and the Art of Forgetting by Lisa Genova