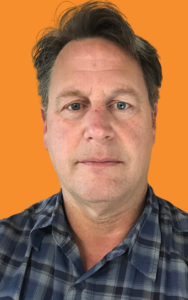 Welcome to our 3rd interview with  Jeffrey L. Garratt, president of Garratt-Callahan. Jeff is back to talk about how to lead a multigenerational company. 
Garratt-Callahan is the largest privately-owned industrial water treatment company in North America, with offices and manufacturing plans across the United States – in California, Texas, New Jersey, Illinois, and Georgia. It was founded in 1904 by Edward C. Garratt and John Callahan in Seattle, Washington. Jeff is a 4th generation company president and has learned so many lessons over the course of his time at Garratt-Callahan working shoulder-to-shoulder with an excellent team. 
In this episode, Jeff Garratt and Trace Blackmore dive into the following questions and touch on so many more:
What are Jeff's best practices for a multigenerational company?
How to start the conversation about taking the reins at a legacy company?
How should healthy leaders gracefully remove unhappy family members from a family business?
How has taxation impacted multigenerational companies?
What are all the factors business leaders should consider before attempting growth?
Why is it important for water professionals to have positive relationships with their competitors?
Bottom line: Jeffrey L. Garratt is going to share advice on how to lead a successful multigenerational company based on the lessons he learned along the way and those passed down to him since the company was founded over 100 years ago.
Timestamps
Upcoming Events for Water Treatment Professionals [01:00]
Periodic Water Table With James McDonald [6:40]
Interview with Jeffrey L. Garratt, president of Garratt-Callahan Company [9:20]
Lightning Round Questions [35:15]
Quotes
"Find the next generation of leaders." – Jeffrey L. Garratt 
"My best advice for family members in a multigenerational company: Get involved or let it go." – Jeffrey L. Garratt  
"If the next generation doesn't want to take the company's reins, really great people from the company will step up and you have to find them." – Jeffrey L. Garratt 
"The people right next to you can give you this unbelievable information and listening to them is a big step in the right direction." – Jeffrey L. Garratt  
"Surround yourself with a bunch of people who care and who want the company to be successful." – Jeffrey L. Garratt 
"Before you grow, you've got to know where you want to go, what you want to do, and what kind of company you want to be." – Jeffrey L. Garratt 
"Be careful not to grow too fast because you can develop a reputation that you don't want." – Jeffrey L. Garratt 
Connect with Jeffrey L. Garratt
Phone: (650) 697-5811 
Email: jgarratt@g-c.com  
Website: www.garrattcallahan.com 
LinkedIn: company/garratt-callahan-company/ 
Links Mentioned
Episode 268 The One With the President of Garratt-Callahan
Episode 295 The One About Keeping Employees Happy with Jeff Garratt
Inc Magazine's article about why multigenerational businesses fail 
Every Person Has A Story Chick-Fil-A training videos
Scaling UP! H2O Academy video courses
AWT (Association of Water Technologies)
2023 Events for Water Professionals
Check out our Scaling UP! H2O Events Calendar where we've listed every event Water Treaters should be aware of by clicking HERE or using the dropdown menu.
Books Mentioned
Revenue Growth Engine by Darrel Amy 
Periodic Water Table With James McDonald
What are silicates? What are they used for? What metals do they protect? How quickly do silicates act to form their protective film? What is the most effective pH range for silicates? What is the typical dosage range for silicates? How do you test for them? Does microbiological activity have an impact upon silicates? What other chemistries are silicates often blended with to add additional protection?