Top 6 Ways to Keep Employees Happy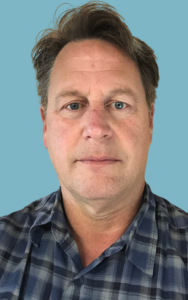 In today's episode, Jeffrey L. Garratt, president of the Garratt-Callahan Company, is on the show to talk about keeping employees happy. In 2023, we know it's harder than ever to find quality employees and keep the top-notch employees you already have. 
Garratt-Callahan Company has been in the Garratt family since 1904. Four generations have dedicated their lives to providing effective, efficient, and safe industrial water treatment, and over the decades, they've found timeless ways to keep employees happy.
In this episode, Jeff Garratt and Trace Blackmore dive into the following questions and touch on so many more:
What are the top things we need to do to ensure the team is happy? 
What are the business workforce struggles in 2023?
What to do when you don't have a lot of applicants?
How has the Supply Chain changed over the past 12 months, and how will it change in the future?
What are the lessons learned from lost accounts?
How should we develop employees?
How and why should water professionals embrace AI and remote monitoring?
Bottom line: Jeff Garratt is going to share how the largest privately-owned industrial water treatment company keeps its employees happy by doing the things that can be done at any company, no matter the size.
Timestamps
Trace Blackmore invites you to The Scaling UP! H2O Podcast. The podcast created by water treaters and for water treaters [1:01]
Upcoming Events for Water Treatment Professionals [2:35]
Periodic Water Table With James McDonald [7:48]
Interview with Jeffrey L. Garratt, president of the Garratt-Callahan Company [9:45]
Quotes
"If you want to hire people, you need to train your people." – Jeffrey L. Garratt
"Give employees authority for their own success and allow them to do what they need to do." – Jeffrey L. Garratt
"We must let our employees know we are standing behind them." -Jeffrey L. Garratt
"You have to put the time into employees, it is a process to build up new employees' confidence." – Jeffrey L. Garratt
"You cannot fear making a mistake. You need to learn from them." -Jeffrey L. Garratt 
Connect with Jeffrey L. Garratt:
Phone: (650) 697-5811 
Email: jgarratt@g-c.com
Website: www.garrattcallahan.com 
LinkedIn: company/garratt-callahan-company/ 
Read or Download Jeffrey L. Garratt's Press Release HERE
Learn what you can do to keep employees happy HERE
Links Mentioned
Download the Top 6 Ways to Keep Employees Happy HERE
Episode 268 The One With the President of Garratt-Callahan
Episode 296 The One about Leading a Successful Multigenerational Company (airs 2.24.23)
Scaling UP! H2O Academy video courses
AWT (Association of Water Technologies)
2023 Events for Water Professionals
Check out our Scaling UP! H2O Events Calendar where we've listed every event Water Treaters should be aware of by clicking HERE or using the dropdown menu.
Periodic Water Table With James McDonald
What is nitrite used for? What systems is nitrite used within? What is a typical dosage range? Can you test for nitrite in the field? If so, what tests are available? How are the units expressed for nitrite? What could happen if two people are unknowingly talking different units when comparing nitrite test results? What happens if nitrite is overfed? What happens if nitrite is underfed? What is the potential impact of microbiological activity upon nitrite? What are possible byproducts from any microbiological impact? What could it mean when the conductivity of a closed loop system has remained the same but nitrite levels are dropping? What is nitrite often blended with for more complete system protection?