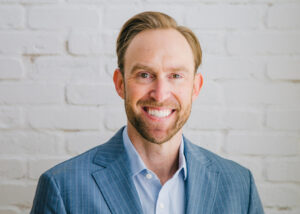 Welcome to the latest episode of the Scaling UP! H2O podcast, where we bring you the latest insights and strategies to help water treatment professionals excel in their craft. In this episode, we have the pleasure of hosting Justin Nichols, the National Sales Manager of OptConnect's industrial markets, to discuss the future of remote monitoring for water treatment companies.
During the podcast interview, Justin shares his extensive knowledge of IoT technology and its potential to revolutionize the way water treatment companies operate. He discusses the difference between IoT and M2M regarding remote monitoring, the equipment needed to implement remote monitoring, and how to maintain 100+ remote systems without having to inherit 100+ of your client's internal IT teams.
As a water treater, you may have concerns about how to best communicate the benefits of remote monitoring to your customers, how to future-proof your business, and how to prove the ROI to your clients. Justin Nichols answers all these questions and more in this insightful interview.
OptConnect, an IoT technology company, provides simple, easy, and ultra-reliable solutions for connecting unattended equipment to the cloud for remote operating and monitoring platforms. Justin Nichols shares his expertise on how water treatment companies can use cellular tech to monitor remotely safely and overcome challenges such as poor cellular signal.
If you want to stay ahead of the curve in the water treatment industry, then this episode is a must-listen. Justin Nichols' insights and strategies will help you future-proof your business, better serve your customers, and excel in your craft. So, tune in to this episode of Scaling UP! H2O podcast to learn from the best in the industry.
Bottom line:  Justin Nichols is here to pave the way for the future of remote monitoring for water treaters.
Timestamps
Trace Blackmore invites you to participate in the Global 6K for Water [1:00]
Upcoming Events for Water Treatment Professionals [8:00]
Interview with Justin Nichols, National Sales Manager at OptConnect [10:00] 
Lightning round questions [44:14]
Periodic Water Table With James McDonald [49:45]
Quotes
"Manage more sites by leveraging remote capabilities."  – Justin Nichols
"IoT allows the end user that's trying to scale a connected solution to be able to do it more efficiently and more cost-effectively." – Justin Nichols
"The more we can leverage technology, the more valuable our service contracts will be." – Justin Nichols
"Data plan costs have gone way down, it may only be $10 to $20 a month. We encourage our customers to look at the cost of a cellular data plan vs. the overhead of paying an employee windshield time." – Justin Nichols
"Soon we will be on-site less because we will be able to do so much more remotely." – Trace Blackmore
Connect with Justin Nichols
Website: OptConnect.com
LinkedIn: linkedin.com/in/justin-nichols-sales
Read or Download Justin's Press Release HERE
Links Mentioned
Scaling UP! H2O Academy video courses
2023 Events for Water Professionals
Check out our Scaling UP! H2O Events Calendar where we've listed every event Water Treaters should be aware of by clicking HERE or using the dropdown menu.
Books Mentioned
"The Power of Moments: Why Certain Experiences Have Extraordinary Impact" by Chip Heath and Dan Heath
Periodic Water Table With James McDonald
Alkalinity is an important concept to learn. It can be both simple and complex at times. What is the definition of alkalinity? What chemical species can make up alkalinity? Are pH and alkalinity the same or different? How are they related? What is a dissociation curve in regards to various forms of alkalinity versus pH? How does the level of alkalinity impact the solubility of other chemical elements? How is the P-Alkalinity test different from the M-Alkalinity test? What units are used to express these test results? Do you test for the OH alkalinity or do you calculate it or both? What chemical species are typically represented by each of these tests? What can interfere with an alkalinity test?