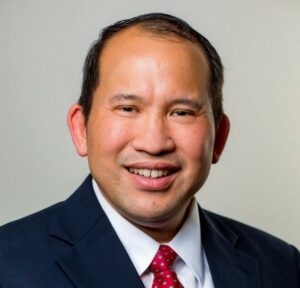 Last week Chris Yee, owner of Zenith Search Partners recruiting firm, shared the ways that each of the 5 Generations in the workplace was different. In this episode, Part 2 of his 2-part series on building the best multigenerational workforce, Chris will be sharing the things that unite them and the common needs that every employee, no matter their generation, requires from their workplace leader.
Chris and his team specialize in connecting talented people with great employers in the water treatment space. Welcome back to the Scaling UP! H2O Podcast, Chris, we are looking forward to hearing your research findings about:
What are the 4 common things that all employees need, no matter their generation?

What are the top 3 reasons people leave their companies?

What are the typical lengths of time that an employee from each of the 5  generations will stay with their company, and what is their motivation for leaving? 

What should we as interviewers do to best prepare before interviewing a candidate?

What are the best questions to ask a candidate in an interview?
Bottom line: Chris Yee is going to share how you, too, can build the best Multigenerational Workforce in this special 2-part podcast series. 
Timestamps
Trace Blackmore invites you to The Hang on April 13th at 6 pm EST 2023 [1:00]
Upcoming Events for Water Treatment Professionals [8:40]
Periodic Water Table With James McDonald [12:24]
Interview with Chris Yee about Building the Best Multigenerational Workforce, Part 2 [14:30]
Lightning round questions [46:40]
Quotes
"Hire for culture, and not for checklists on a resume." – Chris Yee
"Hope is our most precious asset in times of turmoil and trouble." – Chris Yee
"Leverage your network, that's the most efficient and direct path to success." – Chris Yee
"Care about people, not the deals. If we care more about the people, the deals will come." – Chris Yee
"Listen and listen well." – Chris Yee
"Communication matters, make sure your desires, drivers, and expectations are clear. We all have the responsibility to connect on that level of dialogue." 
"The lack of preparation on some hiring managers is sometimes pretty alarming. Sometimes they don't read the candidate's resume until they are in the interview." – Chris Yee
Connect with Chris Yee
Phone: 713-936-9601 
Email: Chris@ZenithSearchPartners.com 
Website: Zenith Search Partners
LinkedIn: linkedin.com/in/chemrecruiter
Read or Download Chris Yee's Press Release HERE
Link to Chris' AWT Presentation HERE
Understand a Multigenerational Workforce better by downloading the infographic HERE
Learn the 4 things all employees need HERE
Links Mentioned
Episode 300 Chis Yee's Part 1 episode of this 2-part series
Register for The Hang happening on April 13th  HERE
Simon Sineck's Start With Why TED Talk
2023 Events for Water Professionals
Check out our Scaling UP! H2O Events Calendar where we've listed every event Water Treaters should be aware of by clicking HERE or using the dropdown menu.
Books Mentioned
Traction: Get a Grip on Your Business by Gino Wickman
Start with Why by Simon Sinek
Leaders Eat Last by Simon Sinek
12 Week Year by Brian P. Moran and Michael Lennington
Periodic Water Table With James McDonald
What is the chemical formula for calcium carbonate? What is its molecular weight? How is calcium carbonate formed? How soluble is calcium carbonate? What impacts the solubility of calcium carbonate? How can one predict its solubility? What can be done to increase the solubility of calcium carbonate? Why is calcium carbonate used to express concentrations of other chemistries such as alkalinity, total hardness, etc? What does calcium carbonate scale look like? What are field tests that can be done to identify calcium carbonate scale. How can calcium carbonate scale be cleaned?