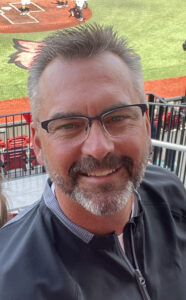 Prepare to plunge into the high-pressure, adrenaline-pumping realm of boilers and steam with Ritchie Ware and Steven Taylor of WARE on this steamy episode of Scaling UP! H2O. These charismatic and playful guests are here to share their wealth of knowledge that will leave you energized and craving more. WARE,  a renowned boiler solutions provider, is on a mission to educate operators and empower them to be top-notch professionals. With over 200 instructional videos on YouTube and the creation of WARE University, they're determined to teach the best ways to service boilers. In this episode, they discuss everything industrial water treaters need to know about boilers, providing essential information for anyone in the field.
Some of the questions tackled in this interview include: What are the crucial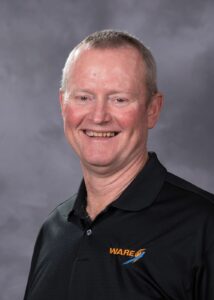 aspects that industrial water treaters need to understand about manufacturers? How do you maintain a healthy fireside of the boiler? Should we bid farewell to our linkage systems? Apart from stack temperature, what should customers monitor? Can old boilers be upgraded, or is it better to replace them with newer technology? What are the common miscommunications between boiler manufacturers and water treaters, and how can we fix them? Plus, discover how WARE produces their fun and informative Boiling Point videos and get a glimpse into the intriguing world of the WARE Boiler University training program and facilities.
Join us for an episode that breaks the mold and pushes boundaries, as these dynamic guests reveal the secrets of boilers and steam with their irreverent charm. Don't miss out on this electrifying journey into the world of industrial water treatment, where WARE takes you on a wild ride you won't forget.
Timestamps
Trace Blackmore invites you to attend professional conferences this year [1:00]
Interview with Ritchie Ware and Steven Taylor of WARE share what water treaters need to know about Boilers and All Ways Steam [5:15]
Periodic Water Table With James McDonald [51:40]
Quotes
Everything is about the water. If you don't, if you don't have good water in the front end, then you won't have good steam." – Steven Taylor
"Boilers haven't changed much. Steam isn't going anywhere. Steam will be done differently, but it is the medium that will stay around." – Ritchie Ware 
"It takes 12-14 months of training before we ever put a technician in a truck. It's a pretty big investment"- Ritchie Ware 
"As we look to the future, we are going to see more unmanned boiler rooms where we use technology to monitor boiler equipment, and you are going to see a lot of outsourcing of operators because manpower is a big issue." – Steven Taylor
"Our biggest challenge is educating the industry on what steam does and how important it is to the world economy. That's our biggest challenge." – Steven Taylor
"I wish everyone understood how important steam is and how much it impacts everyone's lives. It's amazing how much steam affects our lives."  – Ritchie Ware 
Connect with Ritchie Ware
Phone: 502.314.8011
Email: steven.taylor@wareinc.com
Website: www.wareinc.com
LinkedIn: in/ritchie-ware
Connect with Steven Taylor
Phone: 502.314.8002
Email: ritchie.ware@wareinc.com
Website: www.wareinc.com
LinkedIn: in/steven-taylor-9b110035
Connect with WARE
Website: www.wareinc.com
Boiler University: WARE Boiler University
Facebook: @WareInc
Twitter: @wareinc
LinkedIn: company/ware-inc/
YouTube: @wareboilers
Videos Mentioned
The Boiling Point YouTube channel
Feel Like Making Steam music video
Links Mentioned
Read or Download Ritchie Ware and Steven Taylor's Press Release HERE
American Boiler Manufacturers Association
Scaling UP! H2O Academy video courses
Periodic Water Table With James McDonald
This one is a volatile topic, but what is cyclohexylamine used for?  What is its chemical formula?  What is cyclohexylamine's distribution ratio?  How does its distribution ratio compare to that of similar chemistries?  How does this relate to distance?  Where is the best place to feed cyclohexylamine to an industrial water system?  Can this recommended feed point change according to the industry?  Can you test for cyclohexylamine?  Are there limits on how much you can feed in certain applications?  Where is cyclohexylamine consumed or lost in a system?  Can cyclohexylamine precipitate with carbonate or bicarbonate?  What pretreatment equipment can be used to reduce the amount of cyclohexylamine needed?