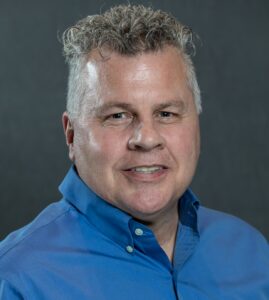 Today, we are scaling up our knowledge of supply chain management and small business resilience with our special guest, Dave Fitzgerald. Dave, who oversees a small team at a 102-year-old chemical manufacturing company, shares his expertise on critical topics that impact water treatment professionals. From understanding the complexities of molybdenum and the challenges of azole tariffs to navigating the phosphonates market, Dave provides valuable insights to help you make informed decisions in a dynamic landscape.
Discover how small businesses like Dave's thrived during the COVID-19 pandemic by prioritizing customer needs and maintaining inventory, even in the face of higher costs and delays. Dave's commitment to reliability and customer satisfaction shines through as he discusses the importance of serving customers and shares his willingness to go the extra mile.
Join us as we explore the key takeaways from Dave's experience, including the importance of small businesses in finding innovative solutions, the challenges of reshoring, and the potential for lower tariffs to reduce costs. Learn how to apply inventory intelligence to enhance profitability and make better inventory decisions.
This episode is a must-listen for water treaters looking to scale up their knowledge and optimize their operations. Tune in to gain valuable insights that can help you thrive in today's ever-changing market. Don't miss this opportunity to enhance your inventory intelligence and boost your bottom line.
Timestamps
1:00 Trace Blackmore invites you to be part of the water community
4:15 Periodic Water Table With James McDonald 
6:10 Upcoming Events for Water Treatment Professionals 
11:00 Interview with Dave Fitzgerald Of North Metal & Chemical Co. about mastering inventory and product costs
49:30 Lightning Round Questions
Quotes
"Molybdenum is a crazy product. Most of the primary molybdenum mines have closed down because there is residual molybdenum available in copper mines. It's a byproduct of copper mines, meaning that the copper market ends up driving how much molybdenum is dug out of the ground."  – Dave Fitzgerald
"The volatility of azoles has been difficult to manage and to import." – Dave Fitzgerald
"Phosphonates go through cycles over the course of the year." – Dave Fitzgerald
"We found during COVID, that it was the small companies that could go ahead and dig in and find ways to take care of customers, when larger companies (just because of the nature of their size), because of the different silos, and sometimes because their key performance indicators would keep them from doing the right thing and making the purchases, it may be these higher prices." – Dave Fitzgerald
Connect with Dave Fitzgerald 
Phone: 717.845.8648
Email: dfitzgerald@northchem.com
Website: northchem.com
LinkedIn: in/dave-fitzgerald-b9809475
Read or Download Dave Fitzgerald's Press Release HERE
Links Mentioned
Scaling UP! H2O Academy video courses
AWT (Association of Water Technologies)
2023 Events for Water Professionals
Check out our Scaling UP! H2O Events Calendar where we've listed every event Water Treaters should be aware of by clicking HERE or using the dropdown menu.
Books Mentioned
The Gap and Gain by Dan Sullivan with Dr. Benjamin Hardy
Be Your Future Self Now: The Science of Intentional Transformation by Dr. Benjamin Hardy
10x Is Easier Than 2x: How World-Class Entrepreneurs Achieve More by Doing Less by Dan Sullivan and Dr. Benjamin Hardy
Unreasonable Hospitality: The Remarkable Power of Giving People More Than They Expect by Will Guidara 
The Goal: A Process of Ongoing Improvement by Eliyahu M. Goldratt with Jeff Cox
Periodic Water Table With James McDonald
The chemical formula of citric acid is C6H8O7. Its preferred IUPAC name is 2-hydroxypropane-1,2,3-tricarboxylic acid.  How is citric acid used in industrial water treatment?  In what concentrations is it available?  Have you ever used it?  Is citric acid a strong or weak acid?  Does it react with metals?  If used to clean a system, what precautions or special measures should be taken?  Can citric acid in a system interfere with any water analysis you may be conducting?