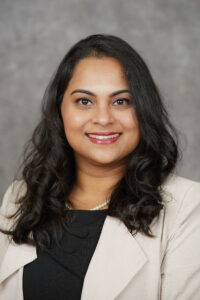 Sunflower oil wastewater can be a real challenge for water treaters. Explore innovative solutions to the complex problem of oil wastewater treatment in this insightful episode featuring Dr. Swati Sharma. Swati Sharma, Ph.D., a distinguished expert in the field from Water Engineering Inc. 
Dr. Swati Sharma's credentials are impressive. She holds an engineering degree in environmental and biotechnology with a minor in chemical engineering, specializing in wastewater treatment. Her expertise is backed by groundbreaking research, including her thesis titled "How to Estimate the Best Treatment Conditions for Sunflower Oil Wastewater Using Advanced Electrooxidation Process", which she graciously shares with our audience today. Gain insights into electrooxidation processes and valuable advice for aspiring water treatment researchers.
Here are five key takeaways from this engaging conversation:
The Journey of an Industry Expert:

Dr. Swati Sharma shares her remarkable journey into the water treatment industry, highlighting her academic background and the motivating factors that led her to become a lifelong learner. It's a testament to the dedication and commitment of water professionals.

Sunflower Oil Wastewater Treatment:

Explore Dr. Sharma's groundbreaking research on treating sunflower oil wastewater. Understand the challenges faced by industries, what options are out there, and which process is best for your wastewater.

Electrooxidation Processes Unveiled:

Delve into the world of electrooxidation processes, including electrocoagulation, electrooxidation, and electrochemical peroxidation. Discover how each process can effectively treat different types of wastewater.

Tips for Aspiring Researchers:

Dr. Sharma offers valuable advice for aspiring researchers in the water treatment industry. Learn the importance of selecting specific problems to solve, reading existing research, embracing failures, and turning them into opportunities for growth.
The episode delves into the heart of Dr. Sharma's groundbreaking research, focusing on the treatment of sunflower oil wastewater—an issue faced by countless industries. As you immerse yourself in this enriching conversation, you'll not only enhance your understanding of wastewater treatment but also gain inspiration from Dr. Sharma's expertise and unwavering commitment. 
Timestamps
[01:00] – Upcoming Events for Water Treatment Professionals
[06:45] – Periodic Water Table With James McDonald 
[09:00] – Introducing Swati Sharma Ph.D
[15:15] – Exploring Dr. Swati Sharma's Thesis "How to Estimate the Best Treatment Conditions for Sunflower Oil Wastewater Using Advanced Electrooxidation Process" 
[41:00] – Trace Blackmore encourages you to write your own technical paper and present your findings at an upcoming conference 
Quotes
"You need to use different chemicals for different kinds of waste removal." – Dr. Swati Sharma
"I found that each Wastewater was so different in its characteristics, that each of these three treatments behaved completely differently. Electrocoagulation (EC) was really good with the canola oil, whereas I found that Electrooxidation (EO) was a better process for sugar beets, which are really high in organic loading." – Dr. Swati Sharma
"Sometimes your hypothesis doesn't match your findings and it's hard. You dedicate so many hours of your life to your study and you are so passionate about this, and it's demotivating at times. But you have to learn what has failed and why it has failed. Find the reason behind your failure and it will lead to your success. That's what I believe in." – Dr. Swati Sharma
"Wastewater is like math, it's like a game. You have to understand it and enjoy doing it. It's a puzzle, you need to connect the dots to make a beautiful picture."  – Dr. Swati Sharma
"It's not about the addition of chemicals, it's about understanding the characteristics of your wastewater. Ph, temperature, composition, where is it coming from and where is it going – all of these matters matter. Understanding how these work is important." – Dr. Swati Sharma
"Advice for all water professionals: Ask for help. We hesitate to ask for help, but we are one nation. It's not necessary for you to know everything. We are all together in this. Be there for everyone else and also seek help and guidance from everyone else. I'm so proud to be a part of this industry as a whole because, not only do I enjoy doing what I do, and I get to learn so much every single day. It's a new learning opportunity for me every single time. I just cannot be happy enough to be in this industry." – Dr. Swati Sharma
Connect with Dr. Swati Sharma
Phone: 402.624.2286
Email: ssharma@h2oeng.com
Website:  www.h2oeng.com 
LinkedIn: in/swati-sharma-ph-d-91449518
Read or Download Dr. Swati Sharma's Press Release HERE
Links Mentioned
"How to Estimate the Best Treatment Conditions for Sunflower Oil Wastewater Using Advanced Electrooxidation Process" – Thesis by Dr. Swati Sharma 
Follow Dr. Swati Sharma on Google Scholar and be updated on her publications 
Books Mentioned
Wastewater Engineering: Treatment and Resource Recovery by Inc. Metcalf & Eddy
Standard Methods of Chemical Analysis
Periodic Water Table With James McDonald
How soluble is calcium phosphate? Is it more or less soluble than calcium carbonate? How could the degradation of other water treatment chemicals lead to formation of calcium phosphate in a system? How could the inclusion of phosphate-based chemistry in the incoming makeup water, such as city water, impact the formation of calcium phosphate, especially if you aren't checking for such chemistry? How do you clean calcium phosphate scales? What is the impact of pH and temperature on calcium phosphate scale formation? Can you predict the solubility of calcium phosphate? How do you prevent calcium phosphate scale? When would you actually WANT to produce calcium phosphate precipitation in a water system?

2023 Events for Water Professionals
Check out our Scaling UP! H2O Events Calendar where we've listed every event Water Treaters should be aware of by clicking HERE or using the dropdown menu.