045 The One That Brings Your Team Together 
Episode 45: Show Notes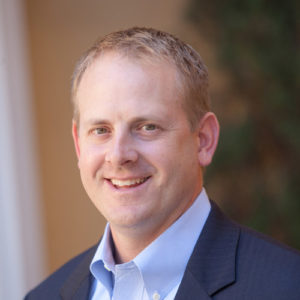 Our theme this month is team building. The last episode demonstrated how well a business can run when the team comes together. So, this episode helps us build a team to get there.    
Our guest today is Rick Packer of the Table Group. The Table Group is Pat Lencioni's company, author of the Five Dysfunctions of a Team. Rick has years of experience working with companies and making their team more functional, Including Chick Fil A. Rick helps us explore how to bring a team together but more importantly why we need to bring a team together. 
More about Rick?  
Rick brings over 20 years of experience to his partnership with The Table Group.  His global consulting clients are CEO's and executive teams comprised of talented individuals with strong personalities.  Rick's clients love his flexible approach in tackling difficult issues and making sure all team members are accountable to both individual and team commitments.  Rick specializes in CEO succession, large privately-held and family-run organizations, and building better relationships between executive teams and board of directors. 
Currently, Rick works regularly with CEOs and executive teams in quickly and effectively applying the concepts related to organizational health. His clients span a broad spectrum of various industries, including consumer goods, health care, and insurance.  
Prior to partnering with The Table Group, Rick worked for CompuServe and Maximum Impact.  At CompuServe he experienced an excellent standard in corporate culture that continues to drive his passion for developing high performance organizations. At Maximum Impact he worked alongside author John C. Maxwell developing leadership solutions for global clients. Rick holds an undergraduate degree from The Ohio State University, an MBA from the University of Dayton, and executive education credentials from Stanford, College of Business. 
In addition to his work with consulting clients, Rick serves on the Table Group Practice Advisory Board where he advises on practice-wide strategic direction. At his church, Rick volunteers with middle school students and is an Elder at North Point Ministries. He also serves on the board of directors at Growing Leaders. Rick and his wife Kristy are blessed with raising three daughters. He lives in Atlanta, Georgia. 
Key Points From This Episode:    
Exciting News on the Scaling Up! H2O website [0:02:40] 

 

Industrial Water Week [0:07:25] 

 

Mini Episode for IWW [0:08:00]

 

Submitting your question and be played on air [0:09:15]

 

How to build our teams better? [0:13:30]

 

How to be better at work? [0:15:12] 

 

Getting rid of dysfunctions [0:16:45]

 

Importance of the "TABLE" [0:17:15]

 

What is the most important organization in our lives? [0:17:55]

 

What is a business fable? [0:21:30]

 

What is the "Advantage"? [0:23:57]

 

Four discipline of a healthy organization [0:25:53]

 

Creating Clarity [0:30:03]

 

Overcoming the dysfunction of a team [0:46:53]

 

Clarity enclosure [0:48:50]

 

Peer to peer accountability [0:52:12]

 

Collective Results [1:00:00]

 

And much more!

 
Tweetables:    
Two requirements for #SUCCEESS: You have to be #SMART and you have to be #HEALTHY.  #thetablegroup #scalinguph2o #scalingup #scalinguppodcast #rickpacker #theadvantagebook 
"Why does the organization exist beyond making money?" #rickpacker #thetablegroup #scalinguph2o #scalingup #scalinguppodcast 
"A #TEAM creating #CLARITY together is #ESSENTIAL." #rickpacker #thetablegroup #scalinguph2o #scalingup #scalinguppodcast 
"Conflict in the absence of trust is just office politics." #rickpacker #thetablegroup #scalinguph2o #scalingup #scalinguppodcast 
"We need to rely on our colleagues to be successful." #rickpacker #thetablegroup #scalinguph2o #scalingup #scalinguppodcast 
#TIPSfromTRACE : Without way in there is no buy in. @traceblackmore #thetablegroup #scalinguph2o #scalingup #scalinguppodcast 
Our core values: #Integrity, #TeamWork, GAS (Give a stuff), #SolutionOriented, #Attitude. What's your core values?@traceblackmore #thetablegroup #scalinguph2o #scalingup #scalinguppodcast 
Links Mentioned in Today's Episode:    
Rick Packer Website: https://www.tablegroup.com/ 
The HUB: https://www.tablegroup.com/hub 
Organizational Health: https://www.tablegroup.com/advantagemodel/org-health/##tab_survey 
Team assessment: https://www.tablegroup.com/teamwork/online-team-assessment 
Patrick Lencioni video library: https://www.tablegroup.com/pat/video-library 
Rick Packer on LinkedIn: https://www.linkedin.com/in/rickpacker/ 
Audible: https://scalinguph2o.com/audible 
Sample Core Values: https://www.tablegroup.com/imo/media/doc/AdvantageSample_Core_Values_Hiring_Profile(6).pdf 
Association of Water Treaters (AWT) Annual Convention and Exposition: https://scalinguph2o.com/awtconvention
Industrial Water Week: https://scalinguph2o.com/industrialwaterweek
The Advantage: Why Organizational Health Trumps Everything Else in Business: https://scalinguph2o.com/theadvantage 
The Five Dysfunctions of a Team: A Leadership Fable: https://scalinguph2o.com/5dysfunctions 
The Ideal Team Player: How to Recognize and Cultivate the Three Essential Virtues: A Leadership Fable: https://scalinguph2o.com/45book1
Death by Meeting: A Leadership Fable about Solving the Most Painful Problem in Business: https://scalinguph2o.com/45book2
The Four Obsessions of an Extraordinary Executive: A Leadership Fable: https://scalinguph2o.com/45book3 
The Five Temptations of a CEO: A Leadership Fable: https://scalinguph2o.com/45book4
Silos, Politics, and Turf Wars: https://scalinguph2o.com/45book5
The Three Big Questions for the Frantic Family: A Leadership Fable: https://scalinguph2o.com/45book6
Leadership and self-deception: https://scalinguph2o.com/45book7
The Cure: https://scalinguph2o.com/45book8
Beneath a Scarlet Sky: https://scalinguph2o.com/45book9