065 Pinks and Blues
Episode 65: Show Notes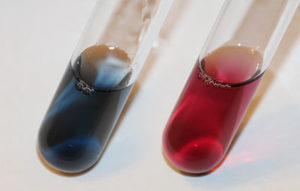 On today's Pinks and Blues episode we will be answering the following questions: 
What should I do to go about taking the CWT examination?
What is the difference from Free Chlorine, Combined Chlorine and Total Chlorine? And when would you use each of them?
How do I get a Scaling UP! Shirt?
Action list to taking the exam 
Decide you will take it. 
Set a date. 
Create a plan working backwards from that date. 
– How/what will you study
– How will you confirm your knowledge?
– Who will you work with (accountable)
– What is your reward to yourself when you get it?
– This way you can't back out
Look at when you can come to training (refresher). 
Take the tutorial at home (How to use the exam). 
Reward yourself!
Key Points From This Episode:
CWT Challenge [0:02:04]
CWT Tips [0:04:51]
Action List [0:07:46]
Difference between Chlorine [0:13:43]
How to get the Scaling UP! T-Shirt [0:18:18]
And much more!
Tweetables:
Go to Scaling UP! H2O and leave me a voicemail message with your question. And if I use your question, then I will send you the Scaling UP! T-shirt. @traceblackmore #scalinguph2o #scalingup #scalinguppodcast #scalingupnation #scalinguph2opinksandblues
It is the end of the year and everyone in the Industrial Water Industry should be certified. @traceblackmore #scalinguph2o #scalingup #scalinguppodcast #scalingupnation #scalinguph2opinksandblues
AWT is no longer offering the CWT examination after the AWT Training courses. @traceblackmore #scalinguph2o #scalingup #scalinguppodcast #scalingupnation #scalinguph2opinksandblues
Links Mentioned in Today's Episode: