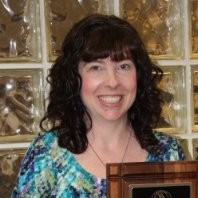 Water, Water everywhere…  Well, is it really?  As a Water Treatment Professional, we have a professional responsibility to look after this valuable resource.  It's not just a responsibility, it is in the DNA of our job.  Water Treatment is the original "Green" profession.  We were Green before anybody ever thought about being Green, even Kermit.
If we do our jobs properly, we have a tremendous opportunity to reduce the amount of water our systems use.  And that's being Green no matter how you define "Being Green"
green /ɡrēn/
Utilizing the smallest amount of resources possible
Saving money by reducing the amount used
Our guest today is Kathy Nguyen of The Cobb County Water System.  Cobb county is a suburb of Atlanta, GA.  Join me as I speak with Kathy about water and get some ideas of what we can do to be more green.  No matter how you define it.
Kathy Nguyen graduated from Berry College with a BA in Speech/Communications. She studied Environmental Management at the University of Maryland. She has been with Cobb County Water System for since 2001. In 2004 she became the Water Efficiency Manager, where she developed, implemented and manages the Water Efficiency Program.
In 2009 she became the Senior Project Manager for Water Resources. She is currently the Customer Service Division Manager. She is a member of: American Water Works Association, Georgia Association of Water Professionals, Technical Coordinating Committee for Metro North Georgia Water Planning District, Department of Community Affairs WaterFirst Adjudication Team, Technical Advisory Committee for both the State-wide Water Plan and the State-wide Water Conservation Plan, Past-Chair of the Alliance for Water Efficiency Public Education and Outreach Committee, the Georgia Water Wise Council the Georgia Section of American Water Works, The Irrigation Association SWAT Promotional Working Group.
Timestamps
Water Efficiency [0:00:26]
Statistics [0:04:13]
Climate Issues [0:07:22]
Conserving Water [0:09:26]
Green Buildings AND LEED [0:11:23]
Tips from Kathy [0:12:31]
High Efficiency [0:15:43]
Water Quality [0:17:00]
Legionella [0:21:09]
Cooling Towers [0:22:02]
Quotes
"Being on the Water Treatment Industry, we have a huge impact on what we can do to conserve this vital resource." – Trace Blackmore
"Having a clean water and a sufficient supply of it is a partnership between us and them." – Kathy Nguyen
"If you do your part and you maintain your home plumbing system and you are as efficient with that water as much as possible. Then we do our part to make sure we protect your supply and the water we deliver to you is safe." – Kathy Nguyen
"My hope is that we take a little something and do something with it." – Trace Blackmore
"What is the one small thing that we can put into action that we were reminded of today and we are going back and be part of the solution?" – Trace Blackmore
Links Mentioned