086 Pinks and Blues: Alkalinity
Episode 86: Show Notes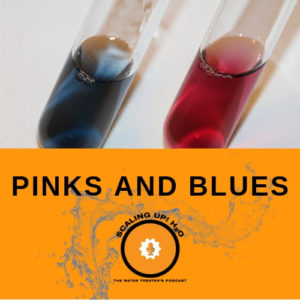 If there is one thing that confuses most water treaters, it is the subject of alkalinity. Alkalinity is a topic that if you can understand, it helps you better understand some of the tests you run on your systems. In fact, knowing alkalinity can tell you what test to run and not to run.
Join me as I answer several questions about alkalinity on this Pinks and Blues episode.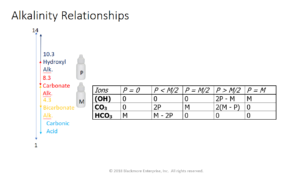 Key Points From This Episode:
What is Alkalinity? [0:01:08]
pH Scales [0:02:09]
Bicarbonate Alkalinity [0:03:59]
Carbonate Alkalinity [0:04:16]
Hydroxyl Alkalinity [0:04:53]
Calcium Carbonate [0:05:34]
Calcium Phosphate [0:06:40]
Zero-Alkalinity (Carbonic Acid) [0:10:48]
And a lot more!
Tweetables:
Join me as I answer several questions about alkalinity on this Pinks and Blues episode. @traceblackmore #scalinguph2o #scalingup #scalinguppodcast #scalingupnation #pinksandbluesalkalinity #understandingalkalinitybetter #wateralkalinity
"Alkalinity is very important to our water treatment programs because our programs are designed on the type of Alkalinity that you have in your water." @traceblackmore #scalinguph2o #scalingup #scalinguppodcast #scalingupnation #pinksandbluesalkalinity #understandingalkalinitybetter #wateralkalinity
"Calcium Phosphate – hard and will crack concrete walls. Hydroxyapatite – nice fluffy snow." @traceblackmore #scalinguph2o #scalingup #scalinguppodcast #scalingupnation #pinksandbluesalkalinity #understandingalkalinitybetter #wateralkalinity
"We now have more than 10K subscribers in over 60 different countries! Thank you so much Scaling UP! Nation." @traceblackmore #scalinguph2o #scalingup #scalinguppodcast #scalingupnation #pinksandbluesalkalinity #understandingalkalinitybetter #wateralkalinity
Links Mentioned on this episode:

Subscribe on Your Favorite Platforms

---