093 The One with Jay Farmerie, CWT
Episode 93: Show Notes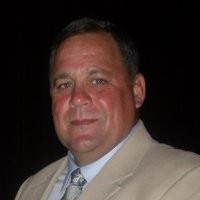 As you all have heard me speak about on the show, I am endeavoring to become a better water treater each and every day.  This includes learning what I don't know I don't know.  This can be a very difficult task when you embark on this journey by yourself.  That is way I have engaged others to help me.
I believe that everyone should have a mentor to help them with the above-mentioned task.  Fortunately for me I have several.  About 20 years ago I asked Jay Farmerie, CWT if he would mentor me.  Lucky for me, he said yes.  Because of our relationship, I have someone who is engaged in helping me find my blind spots to uncover what I don't know I don't know.
On today's episode I interview Jay about his career and all things water treatment.  I hope you enjoy our conversation. 
Key Points From This Episode:  
Being a Mentor [0:07:30] 
Starting GLA Water Consulting [0:20:21]  
Bid Specifications [0:23:35] 
Requirements to become a Certified Water Technologist [0:32:54] 
Water Treatment Standards [0:35:57] 
Water Doctors[0:41:12] 
Minimums for Water Treatment [0:47:32] 
Water Softener tests[0:50:13]  
Magic Questions [0:52:49]
And  a lot more!
Tweetables: 
"It's so much easier to become better at this job when you are not doing it alone." @traceblackmore  @jayfarmerie #scalinguph2o #scalingup #scalinguppodcast #scalingupnation #TheOneWithJayFarmerieCWT   
"It takes a village to build any Water Treater!" @traceblackmore  @jayfarmerie #scalinguph2o #scalingup #scalinguppodcast #scalingupnation #TheOneWithJayFarmerieCWT
"What do you know from the testing that you're doing that actually validates that you're doing what you are supposed to be doing?" @traceblackmore  @jayfarmerie #scalinguph2o #scalingup #scalinguppodcast #scalingupnation #TheOneWithJayFarmerieCWT
"If it wasn't written down, it wasn't done." @jayfarmerie @traceblackmore  #scalinguph2o #scalingup #scalinguppodcast #scalingupnation #TheOneWithJayFarmerieCWT
Links mentioned:
American Association for the Advancement of Science