094 The Other One with Jay Farmerie, CWT
Episode 94: Show Notes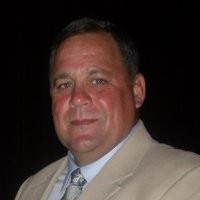 I'm sure you couldn't wait to tune into the conclusion of last week's episode https://scalinguph2o.com/93.  The wait is over.  This week Jay Farmerie, CWT joins us again to talk about what happens when water treaters get called in to court.  Jay has served as an expert witness for both plaintiffs and defendants for many years.  During that time, he has learned many helpful items that he graciously shares with us, The Scaling UP! Nation!
This episode is sure to make you think about how you do your service and document it in a service report.  I hope you enjoy my follow-up interview with Jay Farmerie, CWT.
Key Points From This Episode:  
What happens when parties don't agree? [0:01:39] 
Working with customers [0:3:41] 
Equipment failures [0:04:15] 
Being Pro-Active [0:07:42] 
Metallurgy [0:15:56] 
Courtroom experience [0:28:30]
Tips and advise [1:07:41] 
And  a lot more!  
Tweetables: 
"The more data we have, the more we can predict what's going to happen. And we can stop the problems before they start." @jayfarmerie @traceblackmore  #scalinguph2o #scalingup #scalinguppodcast #scalingupnation #TheOtherOneWithJayFarmerieCWT
"Don't ever stop learning. There's something new to learn everyday." @jayfarmerie @traceblackmore  #scalinguph2o #scalingup #scalinguppodcast #scalingupnation #TheOtherOneWithJayFarmerieCWT
"Do something pro-active and help yourself!" @jayfarmerie @traceblackmore  #scalinguph2o #scalingup #scalinguppodcast #scalingupnation #TheOtherOneWithJayFarmerieCWT
"The only stupid question is the one that's not asked." @jayfarmerie @traceblackmore  #scalinguph2o #scalingup #scalinguppodcast #scalingupnation #TheOtherOneWithJayFarmerieCWT
"Read more and learn more faster!" @jayfarmerie @traceblackmore  #scalinguph2o #scalingup #scalinguppodcast #scalingupnation #TheOtherOneWithJayFarmerieCWT
"If it wasn't written down, it wasn't done." @jayfarmerie @traceblackmore  #scalinguph2o #scalingup #scalinguppodcast #scalingupnation #TheOtherOneWithJayFarmerieCWT
Links mentioned:
Books: 
AWT Technical Reference & Training Manual
Practical Boiler Water Treatment: Including Air Co