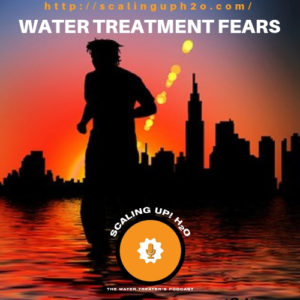 When my assistant, Carla and I were setting up our production calendar a few months ago, we noticed that a release date was going to fall on Friday the 13th.  That made me think of Jason Voorhees.  But it also made me think about doing a show about what water treaters fear.  A fear Factor episode, if you will… 
I requested that the Scaling UP! Nation! let me know what they feared as water treaters.  The list of items you came back with wasn't inclusive of ghost and goblins or even Jason Voorhees, but real things that happen to us every day.  Today's episode is my reveal of that list.  But I don't stop there.  I let you know how to deal with that fear. 
Please enjoy the scariest water treatment show ever.  Happy Friday the 13th!
Timestamps:
Cold Calling [01:05]
The "Height" [03:05]
Feedback Call [04:17]
Produce Revenue [06:33]
Forgetting To Run A Test [10:30]
Losing An Account [13:32]
A Call At 3AM [17:01]
Unfamiliar Equipment [18:21]
Getting Bored With The Job [19:51]
Not Knowing The Right Answer [25:00]
Freaky Story  [28:27]
Quotes: 
"Keep some procedures with you especially for the tests that you don't run on a regular basis." – Trace Blackmore
"Think outside of the box. That's proving to the customer what you're worth is." – Trace Blackmore
"Make a commitment." – Trace Blackmore
"Your test kits is a tool that works for you, you do not work it!" – Trace Blackmore
"Help me with my fear of running out of material as I have helped you on today's fear factor episode. Give me some show ideas and give me some guest recommendations and I will be happy!" – Trace Blackmore
Links Mentioned:
Show Ideas & Guest Recommendations
Books Mentioned:
7 Habits of Highly Effective People