102 The Other One with Colin Frayne, CWT 
Episode 102: Show Notes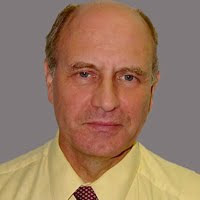 There was just too much wisdom from Colin to fit in one week. So, he's back. Colin Frayne, CWT joins us for the conclusion of his interview.
Sit back, relax and enjoy my interview with Colin.
Key Points From This Episode:
Trends and Expectations [0:01:04]
Learning Fundamentals [0:05:03]
Companies Key Metrics [0:06:45]
Identifying and solving problems [0:12:31]
Tips from Colin Frayne [0:37:12]
And a lot more!
Tweetables:
"If you want to be in this business, you got to be a player. And that means developing your skills technically, financially, and networking with people and all the rest of it." – Colin Frayne @traceblackmore #scalinguph2o #scalingup #scalinguppodcast #scalingupnation #TheOtherOneAboutColinFrayneCWT #CertifiedWaterTechnologist #ScalingUPto100
"There's actually no other better networking system, than to start with AWT." – Colin Frayne @traceblackmore #scalinguph2o #scalingup #scalinguppodcast #scalingupnation #TheOtherOneAboutColinFrayneCWT #CertifiedWaterTechnologist #ScalingUPto100
"Never stop learning, never stop trying to improve yourself, never stop trying to find challenges, because it's solving challenges that becomes the most rewarding thing in this business." – Colin Frayne @traceblackmore #scalinguph2o #scalingup #scalinguppodcast #scalingupnation #TheOtherOneAboutColinFrayneCWT #CertifiedWaterTechnologist #ScalingUPto100
"Associate yourself with people who have knowledge that you want." @traceblackmore #scalinguph2o #scalingup #scalinguppodcast #scalingupnation #TheOtherOneAboutColinFrayneCWT #CertifiedWaterTechnologist #ScalingUPto100
Links Mentioned on this episode: