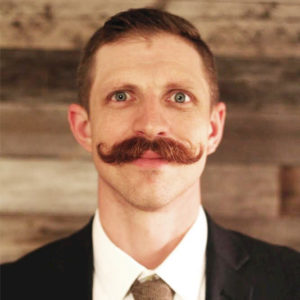 I am an advocate for joining an association that contains people in the same type of water treatment as you.  Our job is so specific, it can be lonely. You won't exactly find people who do what we do at the local pub. But that is the most likely place to find our kind. Just because water treaters are challenging to find, it doesn't mean that they are not out there. For example, look at the Scaling UP! Nation!, we are over 10,000 strong. It just means that we have to seek each other out intentionally. That is why associations are a great place to join. Associations expose you to educational programs and tasks that better the industry. You will hear about legislation update, breaking news in your industry and so much more.    
One of the organizations I have been an active member of and promote a good deal on this podcast is The Association of Water Technologies, AWT.  Last week the AWT hosted a Business Owners Meeting in Tampa, Florida. For this meeting, owners of water treatment companies can get together in the same room and share experiences to learn how to do business a little bit easier.  I look forward to sharing with you what I learn from fellow business owners. 
My top reason for joining an association is the people you meet. It was someone I met at AWT who encouraged me to start this podcast (Conor Parrish EP 8.) Most episodes you hear from someone that I met through the AWT. And today's guest is from that group.  
Our guest today if Justin Ranger, CWT. Justin and I will be talking about how he got into this industry to what made him want to get his CWT. We are going to cover much ground today, so please enjoy my interview with Justin Ranger, CWT.
Justin is an Account Manager for CH2O, Inc. and is a Certified Water Technologist through the Association of Water Technologies. Ever curious, he pursued multiple degree paths (though he realized he needed to pick just one if he wanted to graduate) in math, chemistry, engineering, and philosophy while earning his bachelor's degree from Boise State University. After graduating, he entered the water treatment industry, where he was able to use his interdisciplinary background and critical thinking skills to solve problems.
Timestamps:
Rising Tide Mastermind [00:03]
Water Treatment Community [03:32]
The Technical Training & Seminar Schedule [07:00]
The CWT [18:54]
Justin's Day To Day Experience [26:41]
Lockout Tags [37:46]
Overcoming Common Issues [45:26]
How To Be The Best Water Treater [48:16]
Quotes:
"The industry is relatively new in terms of the last 150 years; I think that people are going to want to see professional credentials when selecting and hiring water treaters or water treatment companies."
"It's good to educate ourselves, so we know the difference between when the responsibility falls with us and when it falls on the customer. We can help with the catalyst."
"Be an excellent water treater: Know your trade well, and do the right things in terms of protecting the equipment, being a professional, and being an asset to the customer in every aspect."
"Don't wait for somebody else to teach you, take the initiative to go out and find the information for yourself."
Connect with Justin Ranger:
LinkedIn: in/justin-ranger-16772889
Website: www.ch2o.com
Links Mentioned:
Association of Water Technologies
120 Another One with Dr. Janet Stout Part 1 
121 Another One with Dr. Janet Stout Part 2 
Book Mentioned:  
The 12 Week Year: Get More Done in 12 Weeks than Others Do in 12 Months