On May 11, 2018, on Episode 38 Mark C. Winters the author of "Rocket Fuel " was a guest on the show and he introduced the Scaling Up Nation to Entrepreneurial Operating System (EOS) in a blitz 100 level introductory course. Today I am pleased to have Mark C. Winters back on the podcast to walk us through his 200 level EOS course, which is all about communication. 
 If you are a new listener, or never had the chance to listen to Episode 38, please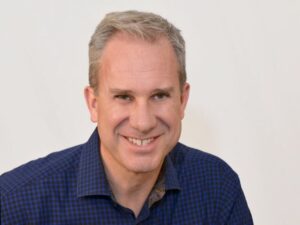 check it out today. It will immediately change your business, for the better.  
 In today's episode, Mark C. Winters teaches us how the Entrepreneurial Operating System (EOS) can specifically help businesses of 10-250 people climb a growth path to success, start their leadership teams with clear goals in mind, and confidently lay out which employee is going to do what to accomplish the company goals.  
 Additionally, Mark lays out the framework on how Visionaries (those who come up with the ideas) Integrators (those who make visions happen) can communicate better to take their companies to the next level. When Visionaries and Integrators have a great partnership, there is nothing they cannot do. 
Bottom line: Mark C. Winters gave my company the tools, confidence, and energy we needed to accomplish more than I could have ever envisioned before we connected.  
 Your roadside friend, as you travel from client to client.  
  -Trace  
Timestamps:  
James' Challenge: "Test free chlorine in a cooling tower immediately and again an hour later from the same open sample." [2:55] 
Reintroducing EOS expert, and author of "Rocket Fuel ", Mark C. Winters [6:45] 
Best ways for a Visionary and an Integrator to work together, communication tools [13:54] 
What do business owners need to know? [34:54] 
How do you go about finding an Integrator for your business? [46:08] 
Rocket Fuel University tools and networking [50:22] 
What's the one thing you want everyone to know today? [55:00] 
"I Said This, You Heard That ", Temperament communication strategies by Kathleen Edelman [56:08] 
The 5 EOS Tools Mark uses to improve businesses [59:16] 
Quotes: 
"Simply said: The Visionary makes it up and The Integrator makes it happen." – Mark C. Winters 
"The worst thing we can do is to sit there stuck without moving forward." – Mark C. Winters 
"The Same Page Meeting Tool is a way to address issues. We want to be 100% aligned on the issues. Be a united front. You don't want to have conflict in the organization." – Mark C. Winters  
"The great duos understand each other and play to how they are wired." – Mark C. Winters 
"We're all different, the more I can understand that, the more effective we can be together." – Mark C. Winters 
"Understand each other better so we can do a better job getting to the truth and get aligned." – Mark C. Winters 
"The Accountability Chart: it's different from an org chart because it's not about levels and titles, it's about who is going to do it, and where the accountabilities lie." – Mark C. Winters 
"As a business owner, you have two rights: 1.) you have your right to the shares of the profit and 2.) your voice in the major decisions of the business. You don't have a right to be "an employee", so if you are acting like an employee, you need to be the best solution to that issue or task." – Mark C. Winters 
"Understand who you are. And then search for your compliment on the other side of you that loves all the things you hate and stink at." – Mark C. Winters 
"The words we use are the gifts to the people who listen." – Kathleen Edelman 
"Learning about the Temperaments has been a game-changer on how I communicate" – Trace Blackmore 
Connect with Mark C. Winters: 
LinkedIn: in/markcwinters
Links Mentioned: 
038 The One That Shows Us How to Run Our Business w/ Mark Winters
Visionary/Integrator Assessments 
117 The One With Temperament Expert, Kathleen Edelman
179 Another One that Teaches Us to Communicate Better with Others (Kathleen Edelman)
Books Mentioned: 
Rocket Fuel the Book by Mark C. Winters  
Traction by Gino Wickman 
Who Not How: The Formula to Achieve Bigger Goals Through Accelerating Teamwork by Dan Sullivan
I Said This, You Heard That Study Guide by Kathleen Edelman
I Said This, You Heard That 2nd Edition by Kathleen Edelman 
Strength Finder 2.0 Tom Rath and Gallup  
What the Heck is EOS by Gino Wickman and Tom Bouwer