As water treaters, there are always new things being added to our plates, and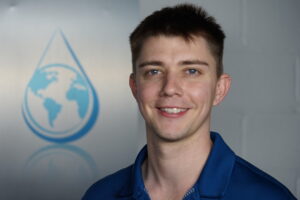 there are only so many hours in the day to get them all done. It is a tension that nearly every water treater faces. However, there are ways to get more time back in your work day as long as you have the right solutions, so I asked one of the most Internet Of Things (IoT) connected people I know to be a guest on today's show, Laith Charles, to share how he uses IoT to his company time and money. 
For those of you who were not at AWT's convention this year, Laith Charles was awarded AWT's Rising Star Award, "The Rising Star Award recognizes the contributions and efforts of the next generation of water treatment professionals. The nominee will possess a demonstrated passion for their work in the industrial water treatment field and will have contributed to the advancement of the AWT mission."  Laith is a business owner, technology lover, and has found better ways of doing things because of his willingness to embrace new technology. 
Bottom line: Laith Charles is going to share ways to get hours back in your work day as a water treatment professional by leveraging The Internet Of Things (IoT).  
Your roadside friend, as you travel from client to client.  
 -Trace  
Timestamps:  
James' Challenge: "Using proper safety precautions while sampling, run boiler water tests on a sample collected with a sample cooler and an uncooled sampled for the same boiler." [5:50] 
Introducing returning guest, business owner, and the 2021 winner of the Rising Star Award: Laith Charles [10:38] 
Laith's lessons learned from The Rising Tide Mastermind [14:35] 
AWT's 2021 Convention [27:22] 
Laith's AWT presentation on The Internet Of Things (IoT) Augmented Industrial Water Treatment [33:00] 
Internet Of Things low hanging fruit water treaters can start using today [43:27] 
Customer success stories [51:00] 
Lightning round questions [1:04:00] 
Quotes: 
"I define The Internet Of Things (IoT) as something connected to the Internet." – Laith Charles 
"Technology isn't replacing YOU, but it can alert you so you are not blindsided when you visit a client." – Laith Charles 
"How can I do the same work with the same headcount resources?" – Laith Charles 
"Hiring and getting the right  headcount is hard in today's market." – Laith Charles 
"Everyone looks at price/performance; data allows you to show clients historically what you have done for them and how you have saved them money." – Laith Charles 
"Almost half of controllers sold are equipped to be online capable." – Laith Charles 
"Data security is a concern, so consult with a cyber security expert who knows best business practices." – Laith Charles 
"Get the data, centralize it, and synergize it into a platform to leverage it." – Laith Charles 
"All of today's problems could be solved by more education." – Laith Charles 
Connect with Laith Charles: 
Phone: 941-301-1309 
Email: laith@ewatermark.net 
YouTube: https://www.youtube.com/channel/UCMuigehZdcquaY14QtGm 
Links Mentioned: 
AWT (Association of Water Technologies) 
Books Mentioned: 
Procrastinate on Purpose: 5 Permissions to Multiply Your Time – by Rory Vaden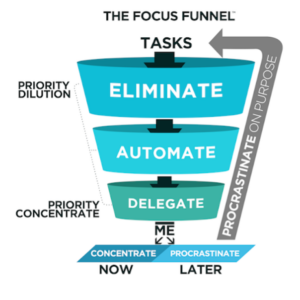 Resources
(IoT) Augmented Industrial Water Treatment Paper
(IoT) Augmented Industrial Water Treatment Presentation