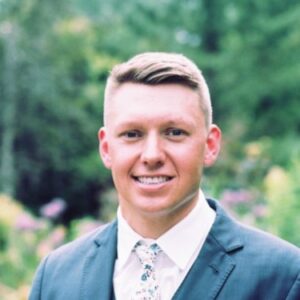 Scaling UP Nation, one of the things I love most about hosting this podcast is the people I've met because I host this podcast. One of the people I've had the pleasure of connecting with because of this podcast is Jed Kosch.  
You may have seen Jed Kosch's "Rule of Thumb Thursdays" videos on LinkedIn, but before he started posting helpful articles and videos for water treatment professionals he graduated early from high school, majored in hydrology, worked in college as an environmental scientist and he currently works at Garratt-Callahan. 
In today's interview, we're going to discuss how Jed's personal goals have led to a successful career in water treatment and some ways to stay current in an industry that is constantly evolving. 
Bottom line: Jed Kosch is going to share how an early passion for hydrology turned into a successful career in water treatment.  
Your roadside friend, as you travel from client to client.  
 -Trace  
Timestamps:  
The importance of investing [2:00] 
Jed Kosch's water treatment career journey [10:00] 
Wins and goals [15:30] 
Day to day and staying current [18:40] 
Problem solving and challenges [21:14] 
Importance of learning and mentors [26:30] 
Rule of Thumb Thursdays [29:01] 
Industry integrity [35:35] 
Lighting Round Questions [38:19] 
James' Challenge: "Learn how steam traps operate." [42:50] 
Quotes: 
"If you don't know how to steer, you'll never know if you've reached your destination." – Trace Blackmore 
"How are you investing in your day-to-day life?" – Trace Blackmore 
"I want to positively impact other people as much as I can in a positive way." – Jed Kosch 
"I'm always looking for new and better ways to improve our craft." – Jed Kosch 
"Be curious."  – Jed Kosch 
"A LinkedIn article takes me about four to six hours to write." – Jed Kosch 
"Keep your moral integrity and stay truthful to yourself." – Jed Kosch 
"Become obnoxiously passionate about whatever craft you are pursuing."  – Jed Kosch 
"Leadership is giving people a small piece to help them get to the next level."  – Jed Kosch 
Connect with Jed Kosch: 
Phone: (920) 809 -9710 
Email: jed_kosch@yahoo.com 
Website: garrattcallahan.com 
LinkedIn: linkedin.com/in/jedkosch 
Links Mentioned: 
Episode 128: Pinks and Blues: Tonnage X3 
Books Mentioned: 
Financial Peace University – Dave Ramsey 
The 7 Habits of Highly Effective People– Stephen Covey 
How to Win Friends & Influence People – Dale Carnegie 
The Go-Giver  – John David Mann 
Levels of the Game – John McPhee 
The Churchill Factor: How One Man Made History – Boris Johnson