Scaling Up Nation, I cannot wait to introduce you to my lab partner this week Tammy Phillips of HOH Water Technology, Inc.  Tammy and I met at one of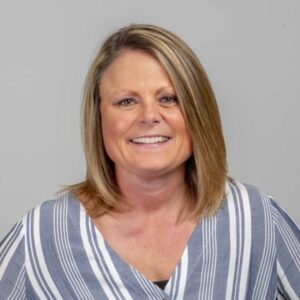 HOH's business events a few years ago, and the thing that immediately impressed me about her was how she was able to leverage her degree in Building Construction to become a powerful sales person who seeks out water treatment opportunities in healthcare and new construction jobs.
Tammy Phillips is a Business Development Manager who specializes in bringing in new business and sales, and expanding existing partnerships. She has more than 20 years of sales experience, and today she is going to share fantastic advice on cold-calling, how to handle rejection, and the importance of joining a local organization. 
In addition to her job at HOH, Tammy serves on the board of the Central Illinois Chapter of Healthcare Engineering (CICHE). CICHE offers professional development, access to national trends, codes and standards updates, and facility management solutions to their members through educational programs and events. 
Bottom line: If you are a woman considering a career in water treatment, Tammy's professional journey might inspire you to apply to work in the best industry in the world, industrial water treatment.
Your roadside friend, as you travel from client to client.    
-Trace  
Timestamps:  
James' Challenge: "Thoroughly dig through your company's website." [01:52] 
Introducing Business Development Manager, Tammy Phillips [04:46] 
Being a persistent salesperson [07:25] 
Tammy's water treatment industry career journey [08:09] 
Women in water treatment [9:00]
Cold-calling [10:39] 
Involvement in CICHE and other organizations [13:28] 
Mentors, leadership, and professional development [15:38] 
Working as a team, the importance of core values, and trying new things [20:35] 
Advice for women starting in the water treatment industry [24:08] 
Lightning round questions [24:54] 
Quotes: 
"Don't be afraid to walk in. Everybody gets turned away at some point." – Tammy Phillips 
"I love what I do."  – Tammy Phillips 
"Challenging. Fun. Well-worth it." – Tammy Phillips 
"Continue being persistent, and going in. You'll eventually get comfortable doing it." – Tammy Phillips 
"Leadership is all about helping others." – Tammy Phillips 
"The only way you learn is trying to do it, and asking questions along the way." – Tammy Phillips 
"Anyone can hold any position with the right mindset." – Tammy Phillips 
"If you don't ask, you'll never get good at it." – Trace Blackmore 
Connect with Tammy Phillips: 
Phone: (217) 208-9464  
Email: tphillips@hohwatertechnology.com 
Website: hohwatertechnology.com 
LinkedIn: linkedin.com/in/tphillips06 
Central Illinois Chapter of Healthcare Engineering 
Links Mentioned: 
166 The One Where We Celebrate Halloween (reading "The Raven")
186 The One Where Conor Parrish Interviews Me, Part 1