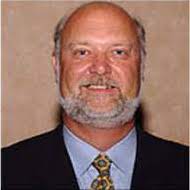 Nation, I've interviewed  many brilliant individuals in the podcast, both in and outside of the Water Treatment Industry, and I know that the people I've introduced have brought the listeners of the Scaling UP! H2O podcast helpful career-changing advice. Our guest today will be an addition to the roster of amazing guests we've had and will continue to have, it's none other than Bruce Ketrick Sr. of Guardian CSC.
Bruce started his career in 1974 as a technical support involved in field support, troubleshooting and product development for boiler  water, cooling water and wastewater treatment  programs. He then worked in four other Water Treatment companies in a variety of managerial positions until he founded his very own company, Guardian CSC, in 1988. Guardian CSC is a full-service Water Technologies company that offers a range of products including chemicals, water system equipment, and services for potable water, boiler water, cooling water, process water, and wastewater systems in commercial and industrial applications.
With his almost 50 years of experience, Bruce has contributed a lot to the Water Treatment Industry. Over the years, he presented papers on Water Technologies including a paper on Fuel Additive Formulation at the 1991 AWT Convention and a paper on Cooling Water Program at the Utility Chemical Symposium. Bruce also published articles in technical trade magazines in topics such as Neutralizing Amines and Field Determination of Deposits.
Bruce was also one of the first few dozen to become a member of the Association of Water Technologies (AWT). He then became a member of the AWT Technical Committee, the Board of Directors, the Chairman of the Education/Certification Committee from 2000-2002 and 2005 – 2016, and the AWT President in 2004. He was also the recipient of the Ray Baum "Water Technologist of the Year" in 2006.
Bruce Ketrick Sr. has had a great career. From Technical Support, Bruce worked his way up to eventually founding his own company and becoming a pillar of the Association of Water Technologies. Bruce is a person I admire greatly, and it is an honor to have him in the podcast today.
Bottom line: Bruce Ketrick Sr., CWT is an accomplished Water Treater, and he will tell us some of his secrets to having a fulfilling and successful Water Treatment career.
Your roadside friend, as you travel from client to client. 
-Trace 
Timestamps: 
How are you learning? [02:12]
Thinking On Water With James [05:17]
Introducing one of our most awaited guests, Bruce Ketrick Sr. of Guardian CSC  [08:55]
Getting into the Water Treatment industry [09:28]
Working for somebody vs. owning a Company [11:49]
Embracing changes over the years to become better Energy Engineers [13:09]
Working with the Association of Water Technologies (AWT) [16:41]
Launching the AWT Technical Committee and designing courses that work for everyone [22:47]
Traditions created when he became the AWT President [27:18]
Creating a legacy of excellent education and trainings at the AWT [31:29]
Transitioning out of a company successfully and handing it off to the right person [34:17]
Biggest Lessons learned in Water Treatment [39:10]
Lightning round questions [40:06]
Thinking On Water With James:
In this week's episode, we're thinking about what alternative water sources can potentially be used for cooling tower makeup.  City water and well water are often the first two makeup water sources that come to mind for a cooling tower, but what are some others?  One person's waste is another's treasure, they say.  Are there any waste streams boring down the drain now that could be recycled to the cooling tower for makeup?  Do they require any pretreatment?  What challenges would these alternative makeup water sources pose once in the tower?  Would the current water treatment program need to be altered in any way to accommodate them?  Are these alternative sources reliable?  What volume of water can they provide?  Take this week to think about the possibility of using alternative water sources for cooling tower makeup. 
Quotes:
"Owning your own company is taking a look at what you need to survive and make paychecks next week." – Bruce Ketrick Sr.
"When you own a company, you work for your employees, because your employees are the reason you succeed. Those people are your family." – Bruce Ketrick Sr.
"When you make a mistake, you never forget it." – Bruce Ketrick Sr.
"The basic concept of Math and the formulas is almost like magic to people today; it used to be what we did." – Bruce Ketrick Sr.
"The AWT Technical Committee closed the gap between major Water Treatment companies and independent Water Treatment companies" – Bruce Ketrick Sr.
"Once you get into the Association of Water Technologies (AWT), you learn more than what you give." – Bruce Ketrick Sr.
"Once you get into the AWT you learn more than you give." – Bruce Ketrick Sr.
"The most difficult thing to do is to step back, you have to allow others to be the leader when transitioning out of a company." – Bruce Ketrick Sr.
"My people are very important to me, and I want them taken care of."  – Bruce Ketrick Sr.
"If you're coming to a situation you don't know, be patient, listen, tell that individual I don't know that right now, but you will get back to them. If you overcommit because you don't have patience, you will fail." – Bruce Ketrick Sr.
Connect with Bruce Ketrick Sr.:
Email: bketrick@guardiancsc.com
Website: guardiancsc.com
LinkedIn: company/guardiancsc
Links Mentioned:
AWT (Association of Water Technologies)
Events:
The Hang Networking Event – July 14, 2022 @ 6:00 p.m. EST
Industrial Water Week – October 3-7, 2022 
Books Mentioned:
Betz Handbook of Industrial Water Conditioning
Practical Boiler Water Treatment: Including Air Co by Leo Pincus 
Practical Chlorine Dioxide-Volume 2 Applications by Greg D. Simpson