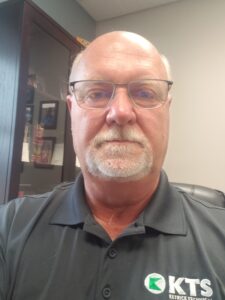 Back in episode 256, I had Bruce Ketrick Sr.  on the show and we talked about having a fulfilling and successful career In Water Treatment. In today's episode, I am bringing back my Blending Mentor to the Scaling UP! H2O Podcast, and this time, we are getting more technical. Buckle up as Bruce Ketrick Sr. teaches us all about Blending. 
With his almost 50 years of experience, Bruce has had a colorful career. He started as a technical support for boiler water, cooling water, and wastewater treatment programs before becoming a manager for four Water Treatment companies before becoming the owner of his very own company, Guardian CSC, in 1988. Bruce has written and presented papers on various topics including Boiler Water Treatment,  Objectives of Water Conditioning, and Neutralizing Amines and Field Determination of Deposits. A pioneer in his field, Bruce also created a Molybdate-based product for corrosion control for National Aeronautics and Space Administration (NASA) in 1974, 14 years before Molybdate Chemistry became popular.
When it comes to Blending there is a lot to know, it's a little bit art and a little bit chemistry, and if make a mistake it can be quite dangerous and expensive. No matter where you are in your professional career in industrial water treatment I know you are going to learn something new when listening to Bruce's episode. 
Bottom line: Bruce Ketrick Sr. is going to teach us how Product Blending is both an art form and chemistry. 
Your roadside friend, as you travel from client to client. 
-Trace 
Timestamps: 
Paying yourself first by taking advantage of your 401K and staying out of debt [01:32]
Introducing  my blending mentor, Bruce Ketrick Sr. of Guardian CSC [09:00]
Blending: How should I start? [12:49]
Teaching others to Blend [18:26]
Understanding Serial Dilution [20:55]
Using your Product Application Guide [22:30] 
Teaching Blending to new hires [24:30]
Learning from mistakes [26:05]
Thinking On Water With James [29:57]
Thinking On Water With James: 
In this week's episode, we're thinking about the oxidation reduction potential or ORP. First, what is an ORP? What is it measuring? Why are you trying to control with it? Next, what can impact ORP?  Can pH, temperature, and/or type of oxidant impact ORP readings? Can you pick an ORP number off a chart that will accurately maintain a target oxidant residual, or does the ORP setpoint have to be determined for each system based upon tested oxidant residual levels? How frequently does the ORP probe need to be calibrated? Take this week to think about Oxidation Reduction Potential or ORP. 
Quotes:
"What are you trying to do with the system? Is it scale-control? Is it corrosion? Is it both?" – Bruce Ketrick Sr.
"There is no one place you can go to learn how to formulate. You have to look at a number of different places." – Bruce Ketrick Sr.
"We make different products for different applications."  – Bruce Ketrick Sr.
"There's no one place to learn how to formulate. You have to look at a number of different places."  – Bruce Ketrick Sr.
"When you are trying to teach people to formulate, you have to let them try and fail." – Bruce Ketrick Sr.
"I teach my people to a level that they understand what raw materials do, what their actions are in the system. And how can I teach them what the actions are if I don't tell them what's in the product? – Bruce Ketrick Sr.
"Bruce Ketrick Sr. told me when I started that Blending was as much as an art, as it was a science." – Trace Blackmore
"When Blending, the Order Of Addition is everything" – Trace Blackmore
"Think to yourself: Is that debt really worth it? Wait a week before buying the thing. Don't go into debt on an impulse." – Trace Blackmore
"Your employer is trying to help you save for the future by offering you a 401K. Do yourself a favor and take advantage of it."  – Trace Blackmore
Connect with Bruce Ketrick Sr.:
Email: bketrick@guardiancsc.com
Website: guardiancsc.com
LinkedIn: company/guardiancsc
Links Mentioned:
Dave Ramsey's Financial Peace University
256 The One About Having A Fulfilling and Successful Career In Water Treatment
Articles Mentioned:
Objectives of Water Conditioning by Bruce T. Ketrick
Boiler Water Treatment AWT Presentation by Bruce T. Ketrick
Events:
American Chemical Society Fall 2022 – August 21 to 25 in Chicago, Illinois 
Water Quality Association's Aquatech Trade Show in Mexico – September 6 to 8 in Centro Banamex, Mexico City 
Association of Metropolitan Water Agencies' 2022 Executive Management Conference – October 30 to November 2 in Savannah, Georgia 
Industrial Water Week – October 3 to 7, 2022