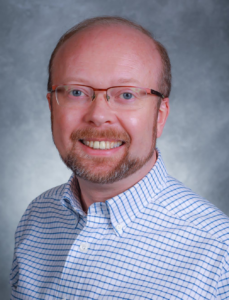 James McDonald, CWT the Director of Technology and Marketing at Chem-Aqua, creator of the Industrial Water Comic, the creative mind behind Detective H2O water mysteries, and the spark that ignited Industrial Water Week is today's guest.
James McDonald has a full-time job and still finds the time to volunteer on AWT's Technical Committee, create a holiday for industrial water treaters, create weekly podcast episodes, and design humorous comics that will bring a smile to any water treater's face. He does these things because they are the things that bring him joy and help the water industry grow and learn.
Bottom line: James McDonald is going to teach us how to make time for the things that are most important to us, so we can focus on our professional passions.
Timestamps
Trace Blackmore welcomes you to 2023 and shares some new video course content with you [01:00]
Interview with James McDonald, CWT [14:00]
Periodic Water Table With James McDonald [44:30]
Periodic Water Table With James McDonald
What is DBNPA?  What is its full, molecular name?  What is DBNPA used for?  What is its method of action to do what it does?  What is the optimal pH range for DBNPA?  What are typical use concentrations?  What is it effective against?  How long does DBNPA take to be effective?  What could make it ineffective in one system but effective in another? 
Quotes
"I enjoy what I do. I enjoy the job I have. I enjoy the career I'm in, industrial water treatment." – James McDonald
"Even though the world isn't knocking at our doors asking for our help to save the universe, we still save the universe behind the scenes, and I personally love that." – James McDonald
"We need to celebrate. Sometimes we need an excuse to celebrate, an excuse to talk about what we do, and trumpet to the world what we do; which was the idea behind starting Industrial Water Week." – James McDonald
"I love January because it always feels like a new start. Let's make 2023 the best year ever." – Trace Blackmore
Connect with James McDonald
LinkedIn: in/james-mcdonald-pe
Websites: 
Industrial Water Treatment Cartoon:
industrialwaterscience.com/fun
James McDonald Press Release: 
Read or download Here
Links Mentioned
AWT (Association of Water Technologies)
Industrial Water Week, Oct 2-6, 2023
CWT Practice Course from the Scaling UP! H2O Academy 
Episode 276 Detective H2O's The Case of Seeing the Dead
List of January 1st podcast episodes by year
2023 Events for Water Professionals
Check out our Scaling UP! H2O Events Calendar where we've listed every event Water Treaters should be aware of by clicking HERE or using the dropdown menu.