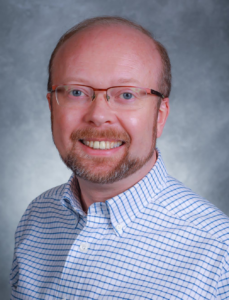 We're bringing back listener favorite, James McDonald, CWT on the show to talk about Nitrites. Today, he answers listener questions such as:
How do you convert

Nitrite

to Sodium

Nitrite

?

How do you make sure your

Nitrite

levels are not too high or too low?

Does microbiological activity impact nitrite levels?

What can cause a reaction in a closed loop system when there's

Nitrite

involved?

What do you need to know before adding a biocide to a system that has

Nitrite

in it?

How can you prevent pitting from happening when you are using

Nitrite

?

What is Nitrite used for?
Bottom line: Tune in to learn all about Nitrite from James McDonald. 
Timestamps
Trace Blackmore welcomes you to the podcast made by water professionals for water professionals [01:01]
Periodic Water Table With James McDonald [4:15]
All about Nitrite with James McDonald, CWT [8:20] 
What sparks inspiration [16:00]
How to get involved with the AWT Technical Committee [27:00]
Trace and James tell Chuck Norris Jokes [36:00]
Upcoming Events for Water Treatment Professionals [38:00]
Periodic Water Table With James McDonald
With the right lighting, this molecule has a certain glow about it.  Why is PTSA used?  Can PTSA be used in both cooling towers AND Boilers?  Why or why not?  How about closed loops?  What does PTSA stand for?  What is a typical dosage of PTSA?  How is the concentration of PTSA measured?  What can cause PTSA to degrade?  Is PTSA compatible with all biocides?  Why did PTSA come into more widespread use within the last decade or so?  Should other parameters be measured regularly in addition to PTSA or can one rely solely upon the PTSA reading when monitoring product dosage? 
Quotes
"Nitrite can be tested in the field, which is great because not everything can be." – James McDonald
"To convert from Nitrite to Sodium Nitrite, you multiply Nitrite by 1.5; that's a big multiplier. So if you're not talking apples to apples, you're talking apples to oranges, and you may be out of range and not know it." – James McDonald
"Having too low of Nitrite levels can be worse than no Nitrite in the system because of the pitting that can occur." – James McDonald
"Nitrite can be bug food. Do some tests and make a plan." – James McDonald
"Nitrite can get a reaction in a closed loop when adding sulfites and biocides."  – James McDonald
Connect with James McDonald
LinkedIn: in/james-mcdonald-pe
Websites: 
Industrial Water Treatment Cartoon:
industrialwaterscience.com/fun
James McDonald Press Release:
Read or download Here
Links Mentioned
CWT Practice Course from the Scaling UP! H2O Academy 
2023 Events for Water Professionals
Check out our Scaling UP! H2O Events Calendar where we've listed every event Water Treaters should be aware of by clicking HERE or using the dropdown menu.
Book Mentioned
Drop by Drop: Articles on Industrial Water Treatment by James McDonald