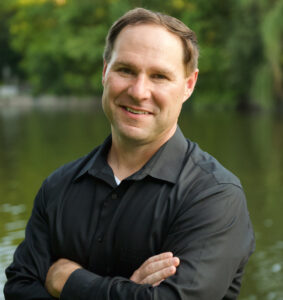 Some companies are legendary brands. They set the standard for their category and have raving fans, not just regular customers. And these companies make this happen year after year. In this episode, you'll learn the systems and methods used by these legendary brands. These aren't abstract theories, but practical methods, and insider stories, learned from working inside a lot of exceptional companies, including Disney, Nucor Steel, and Chick-fil-A. 
Today's guest is going to teach the best practices around the Customer Experience Engine and building a strong brand, even in a more technical, municipal space. It's none other than Scott Wozniak. Who is Scott Wozniak? Scott leads a consulting company, speaks at conferences, hosts 2 podcasts, writes a weekly newsletter and books, and coaches CEOs. 
You can become a brand legend in your space with the Customer Experience Engine that continuously delivers exceptional results.
Bottom line: Scott Wozniak is going to introduce us to the Customer Experience Engine and teach you how to create growth year after year in your company.
Timestamps
Trace Blackmore talks about Planning for 2023 before it passes you by [1:00]
Periodic Water Table With James McDonald [5:40]
Upcoming Events for Water Treatment Professionals [7:30]
Interview with Scott Wozniak about the Customer Experience Engine, building a trustworthy brand, getting outside of your bubble to learn new perspectives, getting to know your customers, and hiring the right people [ 13:31]
Lightning round questions [1:00:00]
Reflecting on core values with Trace [1:18:00]
Periodic Water Table With James McDonald 
Now, I know some people pronounce it tolytriazole, but there is a second "l" in there.  I was taught to pronounce it tolyltriazole. It's also often shortened to TTA or just TT. What is tolyltriazole used for? What is its chemical formula? At what concentrations is tolytriazole effective? What is the impact of oxidizing biocides upon it? How does it react with metal surfaces? How does one test for tolyltriazole? Are there challenges with blending a product with tolyltriazole in it?
Quotes
"If you want a legendary brand or a solid brand in your category, you need to create trust. If they don't trust you, it doesn't matter how good your sales and marketing engines are." – Scott Wozniak
"How to run your brand into the ground: have world-class marketing and sales and poor operations."  – Scott Wozniak
"Even if I make the sale, I can sour the relationship if I cannot deliver on the sale. The point isn't short-term sales, the point is a long-term brand. The more your brand grows, the more success and reputation it gets." – Scott Wozniak
"Go to where the customers are and watch them interact with your stuff." – Scott Wozniak
"Customers ask: do you see me, do you care about me, do I matter as a real person to you?"- Scott Wozniak
"You have to put more time and effort into hiring than ever." – Scott Wozniak
"You don't have a choice. You either put in the time to hire with excellence, or you put in the time to manage misfit employees. You only get to pick where you want to spend the time." – Scott Wozniak 
"If you are sloppy with hiring, everything else gets harder." – Scott Wozniak
"Hire for character (what are the unique character qualities of your company), chemistry (do we like this person, do we enjoy each other), and competency (can they do the job, which is the least important because you can always train them)." – Scott Wozniak
Connect with Scott Wozniak
Email: scott@swozconsulting.com 
Phone: 678-395-1538 
Consulting Website: swozconsulting.com
Branding Website: scottwozniak.com
LinkedIn: linkedin.com/in/scottwozniak
Scott's Podcast 1: Upgrade Engines
Scott's Podcast 2: Alpha Pack Podcast
Sign up for Scott's weekly email to upgrade your life: HERE
Scott Wozniack Press Release: Read or download HERE
Links Mentioned
Kathleen Edelman talks about Temperaments in Episode 281
mcbroken.com (map showing ice cream machines that are broken)
2023 Events for Water Professionals
Check out our Scaling UP! H2O Events Calendar where we've listed every event Water Treaters should be aware of by clicking HERE or using the dropdown menu.
Books Mentioned
How to Fail as a Leader: A fast-paced fable about leaders who totally biff strategy and execution but learn enough to win in the end by Scott Wozniak
The Cornerstone PATH: A business fable about saving your project and your career by Scott Wozniak
Awake From Atrophy: Rethinking Church (Not the Bible) And Finishing the Reformation by Scott Wozniak
I Said This, You Heard That Workbook by Kathleen Edelman
I Said This, You Heard That (2nd Edition) by Kathleen Edelman
Good to Great by Jim Collins 
Amazing Grace: William Wilberforce and the Heroic Campaign to End Slavery by Eric Metaxas