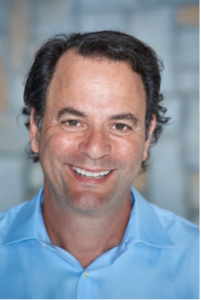 Every interaction anyone on your team has with a client is Sales, from your Support Line to your Sales Managers. Learn the Sales skills you need to increase Sales and Profit at your water company so that the entire team benefits. 
Adam Shapiro has been helping individuals, teams, and enterprises since 2004.  Using a sales process, messaging and disciplines framework, Adam applies his proven process to what and how his clients sell resulting in improved sales performance.
Today Adam is answering these questions and so many more:
Why does the Sales Team's process frequently look like the "Wild West"?
What are the 2 reasons Sales Teams struggle?
What are Adam's lessons learned after working 18 years in Sales?
Are Salespeople made or born?
When hiring a Salesperson, what qualities are most important?
What do you need to successfully transition from a Salesperson to a Sales Manager?
What does sales coaching look like?
How do your Sales Managers report to your Executive Team?
How do we efficiently move clients through the sales process?
Bottom line: Adam Shapiro is going to teach podcast listeners how to prepare and professionalize their sales teams.
Timestamps
Trace Blackmore shares Upcoming Events for Water Treatment Professionals  [1:00]
Periodic Water Table With James McDonald [8:50]
Interview with Adam Shapiro, President of SalesReformSchool [10:35] 
Adam Shapiro answers the Lightning Round Questions [45:11]
Quotes
"Your sales process must be repeatable and intentional, and your team needs to be prepared." – Adam Shapiro
"The Sales Team needs to define its client profiles and its market so the team can do it in a clear, convincing, and confident manner." – Adam Shapiro
"If Sales was easy, everyone would do it. Sales is hard, that's why the payoff can be so good." – Adam Shapiro
"Nearly all sales calls in a B2B world is a complex sales made up of multiple decision makers and multiple decisions. Make sure you have a conversation with all of them."  – Adam Shapiro
"Do your reps know your sales process, and can they identify where they are in that process?" – Adam Shapiro
"Everyone on the Executive Team should know the company's Sales Process."
"If you are not documenting your sales calls in the form of the email back to your prospects to where that's the start of your next conversation is what did you think of my email recap you're doing it wrong so every meaningful conversation deserves a recap of that conversation." – Adam Shapiro
"A proposal should be defined within every company that the prospect will learn nothing new from it, it's just a combination of all the conversations and process steps we've done before, put into writing including the terms and conditions so we can get a signature." – Adam Shapiro
Connect with Adam Shapiro
Phone: 404-798-8397
Email: adam@salesreformschool.com
Book 30 mins with Adam: HERE
Website: salesreformschool.com
LinkedIn: linkedin.com/in/adshap
Twitter: ​​AdamShap
Read or Download Adam's Press Release HERE
Links Mentioned
Scaling UP! H2O Academy video courses
2023 Events for Water Professionals
Check out our Scaling UP! H2O Events Calendar where we've listed every event Water Treaters should be aware of by clicking HERE or using the dropdown menu.
Books Mentioned
Traction by Gino Wickman
Periodic Water Table With James McDonald
Glutaraldehyde. What is the nefarious sounding chemistry? What is glutaraldehyde used for? Does it have an optimum pH range, and is it a narrow or broad range? What are typical dosages for glutaraldehyde? How quickly does it do its job?  What is it effective against? Will anything cause glutaraldehyde to degrade? If deactivated, what impact could this have on a Closed Loop system? Can glutaraldehyde be tested for in the field or in the lab? Is it fed continuously or intermittently?