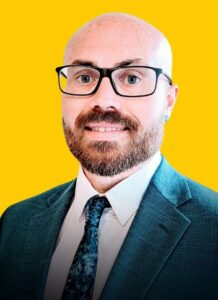 John A. Mullen brings new energy into the plumbing and mechanical industry. With nearly 2 decades of unique leadership experience and a vision for more intelligent and sustainable systems, he was the perfect guest to have on this week's podcast interview. A fourth-generation plumber, John has engaged in a multitude of complex projects, from the position of apprentice to a highly accountable company executive. As director of Technical Services at IAPMO, John engages with industry professionals throughout the world, bringing together the best and brightest minds to work together on safety initiatives and code-related topics, and creates technical content for education and advocacy, continuing the tradition of helping to provide safe plumbing systems to the public. 
In this podcast interview, John answers these questions and so many more:
How can water treaters work better with plumbers to get the best product to their customers and to ensure things are designed and operating correctly? 
What's happening in 2023 at IAPMO?
What do we need to know about Hydrogen Piping and its codes?
How has the plumbing industry changed in the past 100 years?
What was John's journey as he transitioned from a member to a leader at IAPMO?
What can people find in the IAPMO library?
Why should professionals get involved with a professional organization and how can organizations best support their volunteers?
As an author and content creator, what advice does John have for those on the creative sidelines?
Bottom line: John A. Mullen shares why you should share what you know so the entire industry can grow. 
Timestamps
Trace Blackmore welcomes you to our 294th podcast and thanks listeners for our top 3% rating [1:01]
Upcoming Events for Water Treatment Professionals [6:27]
Scott Wozniak was right; listening to Audible at a faster speed [10:37]
Periodic Water Table With James McDonald [13:46]
Interview with John Mullen, Director of Technical Services at IAPMO [17:00] 
Lightning Round Questions with John Mullen [39:35] 
Quotes
"I try to build relationships with others in the industry and make sure we are all working together." – John A. Mullen
"I like making things smarter and automating systems, watching systems virtually is a pretty cool thing to see." – John A. Mullen
"At the end of the day, we all help move the industry forward." – John A. Mullen
"I do the best I can to represent the industry as a whole and help everybody." – John A. Mullen
Connect with John A. Mullen
Phone:  631-219-4190 
Email: John.Mullen@iapmo.org
Website: iapmo.org
LinkedIn: linkedin.com/in/johnamullen/
Read and Subscribe to John's Newsletter HERE
Read or Download John's Press Release HERE
Links Mentioned
The Global 6K with Team World Vision, May 20th
Scaling UP! H2O Academy video courses
AWT (Association of Water Technologies)
2023 Events for Water Professionals
Check out our Scaling UP! H2O Events Calendar where we've listed every event Water Treaters should be aware of by clicking HERE or using the dropdown menu.
Books Mentioned
Drop by Drop by James McDonald
Throw a Wrench in your Plans, An Atlas to the Industry – Plumbing & Mechanical newsletter by John A. Mullen