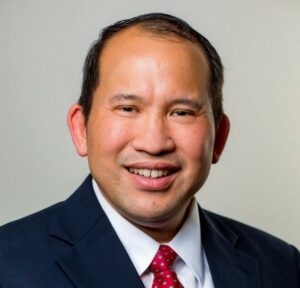 Today's guest is Chris Yee, who owns a recruiting firm called Zenith Search Partners. He and his team specialize in connecting talented people with great employers in the water treatment space. Before he started Zenith, he held a variety of roles in the chemical industry including engineering, sales, finance, and supply chain. Today, he is on our show to talk about how to build the best multigenerational workforce. Welcome to the show, Chris!   
In Part 1 of this 2-part series, Chris is talking to the Scaling UP! Nation about how to build the best multigenerational workforce. In this episode, he will be touching on:
What are the 5 generations working in water treatment today, and what are those age ranges? 
What are each generation's work styles?

Where did all the applicants go?

What do we need to do to attract applicants?

How can we do a better job when recruiting people to join our industry?

What are the reasons people want to work these days?

What are some of Chris' favorite interview questions?
Bottom line: Chris Yee will share how you, too, can build the best Multigenerational Workforce in this special 2-part podcast series. 
Timestamps
Trace Blackmore thanks you for helping us achieve our 300th Episode [1:00]
Upcoming Events for Water Treatment Professionals [11:00]
Periodic Water Table With James McDonald [14:30]
Interview with Chris Yee about Building the Best Multigenerational Workforce [ 17:00]
Quotes
"Our goal is to be a different type of recruiter. We strive to be true industrial participants of the industries we serve." – Chris Yee  
"The water industry is a 2-hump camel: a large group of folks is 50+, and then you have this 30-year-old and younger crowd, but there is a gap between those 2 'humps' of people who are 35-50. 35-50-year-olds are not as prevalent in this industry." – Chris Yee  
"Employers must evaluate if people must be in the office." – Chris Yee
"It is hard to find people who want to do that type [water treatment] of work, the pool is simply getting smaller." – Chris Yee
"We need to communicate the benefit of water and water treatment and the role it plays in our society when recruiting newer generations of employees." – Chris Yee
"'Would you like to be part of this movement, if so, come over and work for us'. If you use this pitch when marketing job openings to applicants your world will change." – Chris Yee
"'How would you define your perfect job?'; this is a great interview question!" – Chris Yee
Connect with Chris Yee
Phone: 713-936-9601 
Email: Chris@ZenithSearchPartners.com 
Website: Zenith Search Partners
LinkedIn: linkedin.com/in/chemrecruiter
Read or Download Chris Yee's Press Release HERE
Understand a Multigenerational Workforce better by downloading the infographic HERE
Learn the 4 things all employees need HERE
Links Mentioned
Episode 301 Chis Yee's Part 2 episode of this 2-part series
Scaling UP! H2O Academy video courses
2023 Events for Water Professionals
Check out our Scaling UP! H2O Events Calendar where we've listed every event Water Treaters should be aware of by clicking HERE or using the dropdown menu.
Books Mentioned
Periodic Water Table With James McDonald
What impact can chloride have on industrial water system? What is the difference between chloride and chlorine? Does chloride typically take part in precipitation reactions? How do you test for chloride in the field? Where is the titration endpoint for chloride? Why would one calculate chloride cycles of concentration in addition to other cycles of concentration (or concentration ratio) for water systems? What could add more chloride to a system to interfere with this calculation?  At what level does chloride pose a corrosion danger to stainless steels?