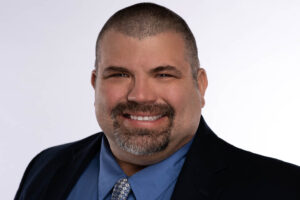 Some people are born into water treatment, and others fall into it. Darius Barkauskas, CWT, LEED-AP water career journey started after graduating from Purdue and serendipitously landing his first job at HOH Water Technology, where he has been working and growing for over 20 years. As a water treatment professional, Darius understands the importance of creating a well-balanced workforce and hiring the right people for your team. He reveals valuable insights on coaching others effectively, ensuring that people feel heard and empowered to contribute their best work. Darius also emphasizes the significance of getting to the root source of an issue rather than treating symptoms, and how embracing constructive feedback can drive continuous improvement.
But that's not all! Darius also discusses the importance of asking clarifying questions to unlock the full potential of your water treatment company and team. With his wealth of experience, Darius provides practical tips and strategies to help you create a thriving work environment where employees rave about their "best job ever" experiences.
Join us for Part 1 of this two-part series, where Darius Barkauskas shares his insights on building a winning water treatment team, coaching for success, and unlocking the true potential of your company. Don't miss out on this inspiring conversation that will empower you to make positive changes in your water treatment business. Tune in now and get ready to scale up your H2O knowledge!
Bottom line: Darius will share how to build a water treatment team or a company where employees boast that they have "the best job ever".
Timestamps
Trace Blackmore thanks you for turning your windshield time into learning time and for saying "hello" at AWT [1:00]
Upcoming Events for Water Treatment Professionals [9:00]
Periodic Water Table With James McDonald [11:15]
Interview with Darius Barkauskas, CWT, LEED-AP [14:00] 
Quotes
"When I hire people, I tell them "I want your time at HOH to be the best job you've ever had." – Darius Barkauskas
"Getting constructive feedback can make you feel stressed, lean into that, it's okay to feel stressed. Feelings are natural.  Be willing to lean in and get real value." – Darius Barkauskas
"You need to have a balanced team."- Darius Barkauskas
"When people are complaining they are not actually complaining. They're just not able to articulate their vision of how they want things to be, so the complaint is derived from not being able to share what the vision of what it 'should be' is, they want their vision to come to fruition." – Darius Barkauskas
"I'm a firm believer that Everybody deserves a coach, and not necessarily your boss." – Darius Barkauskas
"You need some sort of an outlet to vent or get guidance. Someone who will not judge you and allow you to be vulnerable to give you that space to work through that stuff you've got going on."- Darius Barkauskas
"Everyone's got issues, if someone says they don't have issues they are probably lying to you."- Darius Barkauskas
"Ask clarifying questions. I like to give people solutions, so I force myself to slow down and listen."- Darius Barkauskas
Connect with Darius Barkauskas
Phone: (630) 272-3944
Email: darius.k.barkauskas@gmail.com
Website: hohwatertechnology.com
LinkedIn: linkedin.com/in/dariusbarkauskas/ 
Read or Download Darius Barkauskas' Press Release HERE
Learn Darius Barkauskas' Do's and Dont's of Communication HERE
Links Mentioned
Scaling UP! H2O Academy video courses
AWT (Association of Water Technologies)
2023 Events for Water Professionals
Check out our Scaling UP! H2O Events Calendar where we've listed every event Water Treaters should be aware of by clicking HERE or using the dropdown menu.
Books Mentioned
I Said This, You Heard That by Kathleen Edelman
Never Split the Difference by Chris Voss 
The 6 Types of Working Genius by Patrick Lencioni
Periodic Water Table With James McDonald
Let's start off with why fluorescein is used? Why is fluorescein typically used in boilers but PTSA used in cooling systems? What would be the impact if they were switched? At what concentrations is fluorescein used? What is the chemical formula? How does one test for fluorescein? Can any colorimeter or fluorometer be used or does it take a special one? What wavelength of light is being measured? What can interfere with this test? Can it be measured online? How would the level of fluorescein be controlled with an online feed and monitoring system?