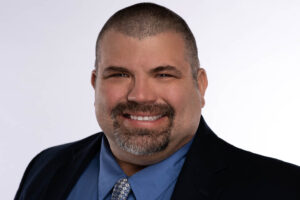 "Don't settle for the way it's always been done, instead, push for excellence, and it will pay off." Back for part two of his 2-part series, Darius Barkauskas, CWT, LEED-AP of  HOH Water Technology, has learned over his 20 years in water that you cannot settle for the status quo. There is always something at your company that could be better, which is why he pushes his team to find better ways to treat water, take care of clients, work their company's internal systems, and communicate better as a team.
Don't miss out on this inspiring conversation that will empower you to make positive changes in your water treatment business. Tune in now and get ready to scale up your H2O knowledge today!
Bottom line:  There is always room for improvement, and Darius Barkauskas is back on the show to share what has worked well with his team. 
Timestamps
Trace Blackmore invites you to reflect on your 2023 goals and make the most out of the rest of your year [1:00]
Periodic Water Table With James McDonald [6:45]
Interview with Darius Barkauskas, CWT, LEED-AP [9:00] 
Lightning round questions [33:00]
Upcoming Events for Water Treatment Professionals [36:00]
Quotes
"You've gotta put people in a position to win." – Darius Barkauskas
"Learn something you didn't know before." – Darius Barkauskas
"We are educating everyone in our organization about our company's financials, from the CEO to the admin staff." – Darius Barkauskas
"We've been trying to uncover opportunities. I want to get things better than they were and uncover opportunities at existing accounts." – Darius Barkauskas
"The cheapest account to sell to is the one you already have vs spending money to go after a new one." – Darius Barkauskas
Connect with Darius Barkauskas
Phone: (630) 272-3944
Email: darius.k.barkauskas@gmail.com
Website: hohwatertechnology.com
LinkedIn: linkedin.com/in/dariusbarkauskas/ 
Read or Download Darius Barkauskas' Press Release HERE
Learn Darius Barkauskas' Do's and Dont's of Communication HERE
Links Mentioned
The Great Game of Business,  Jack Stack
Scaling UP! H2O Academy video courses
2023 Events for Water Professionals
Check out our Scaling UP! H2O Events Calendar where we've listed every event Water Treaters should be aware of by clicking HERE or using the dropdown menu.
Books Mentioned
12 Week Year by Brian P. Moran and Michael Lennington
The Gap and the Gain by Benjamin Hardy and Dan Sullivan 
I Said This, You Heard That Workbook by Kathleen Edelman
I Said This, You Heard That (2nd Edition) by Kathleen Edelman
Never Split the Difference by Chris Voss 
The 6 Types of Working Genius by Patrick M. Lencioni
Periodic Water Table With James McDonald
What is chlorine dioxide? What is it used for? Does the presence of ammonia impact it? What forms of delivery are available for chlorine dioxide? Can it be stored or does it need to be generated onsite? What methods are there to generate chlorine dioxide? What are some of the hazards of chlorine dioxide? How do you test for it? What usage concentrations are typically used? How does chlorine dioxide compare with other antimicrobials, such as chlorine and bromine? How selective is its reactivity? Can chlorine dioxide be used on a reverse osmosis system or not?