101 The One with Colin Frayne, CWT 
Episode 101: Show Notes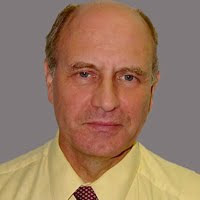 Nation!  you have heard him before on Scaling UP! H2O.  I've interviewed him at AWT events, IFMA events and ASHRAE Events.  But I have never interviewed him on a regular episode of our podcast.  I'm talking about none other than Colin Frayne, CWT. 
Colin has been involved in my water treatment training since 2002 when I first saw him at an Association of Water Technologies Technical Training Seminar.  Colin had just come out with his water treatment books around that time.  He graciously signed them for me, although I left those books behind when I started my own company.  Since that time, I have replaced the books and continued to utilize Colin as a resource.   
Join me as I interview Colin Frayne, CWT
Key Points From This Episode:
Understanding Water Treatment [0:3:23]
Getting started and involved [0:05:58]
Resources and more [0:18:45]
Companies/Suppliers Objectives [0:20:37]
Staying involved with AWT [0:23:19]
Exchange Forum [0:31:44]
Recognition of Water Technologists [0:34:48]
Getting involved in Lawsuits [0:37:28]
And a lot more!
Tweetables:
"If you love what you do, you don't work a day in your life." @traceblackmore #scalinguph2o #scalingup #scalinguppodcast #scalingupnation #TheOneAboutColinFrayneCWT #CertifiedWaterTechnologist #ScalingUPto100 
"You have to keep on learning on this business. There's just so much to learn and none of us are going to be true masters." @traceblackmore #scalinguph2o #scalingup #scalinguppodcast #scalingupnation #TheOneAboutColinFrayneCWT #CertifiedWaterTechnologist #ScalingUPto100
"You've got to enjoy this business and but to enjoy it, you gotta keep on learning." @traceblackmore #scalinguph2o #scalingup #scalinguppodcast #scalingupnation #TheOneAboutColinFrayneCWT #CertifiedWaterTechnologist #ScalingUPto100
"If the company doesn't grow, no one does well. So, your job is to be a cash generator and you can generally generate more cash if you know more!" @traceblackmore #scalinguph2o #scalingup #scalinguppodcast #scalingupnation #TheOneAboutColinFrayneCWT #CertifiedWaterTechnologist #ScalingUPto100
Links Mentioned on this episode: 
Cooling Water Books 
Cooling Water Treatment Principles and Practices: Charts and Notes for Field Use  
Cooling Water Treatment: Principles and Practice
Boiler Water Books 
Boiler Water Treatment Principles and Practice: Charts and Notes for Field Use 
Boiler Water Treatment, Principles and Practice, Vol. 1 
Boiler Water Treatment, Principles and Practice, Vol. 2