I have been a water Treater for over 25 years. And there is no doubt about it; I love my job. I get private tours of facilities that make products I use regularly. I have great relationships with my customers that have turned into friendships. I have met some outstanding fellow Water Treaters, some of which have become my best friends. And many other unexpected benefits for being in the Industrial Water Treatment Industry. Hands down, the most surprising is becoming the host of the podcast the serves our industry.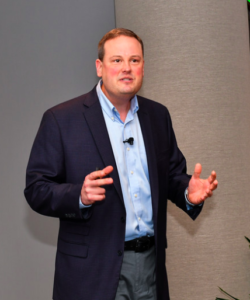 One of the segments we do that makes the show so popular is we give our listeners a voice.  Sometimes they leave questions on a form, and sometimes they use their voice.  Question and answer shows receive the most comments. And that is what today's show is.  
I tend to answer technical questions on the show, making this so a bit different. Today, it is all about personal items people want to know about me. You asked for it, and I'm going to answer it.  So here it is. 
Timestamps:
How can we end Legionnaire's Disease? Is this possible? [07:38]  
How do you do a mock Zoom call to make sure everything is functioning correctly? [13:25]  
Trace's favorite podcast episode [18:37]  
Benefits of putting solar on buildings [27:07]  
Scaling Up! H2O virtual booth at the AWT Convention [31:21]  
Trace's upcoming AWT presentation [36:47]  
What book is Trace reading now? [39:52]    
Quotes:  
"I want you to ask yourself, when is the last time you took yourself out of your comfort zone?"  
"My goal in life is to make the water treatment industry better." 
Links Mentioned: 
AWT Annual Convention and Exposition 
154 The One With AWT President, Tom Brandvold, CWT
142 The One That Helps Us With Video Meetings
092 The One About My TED Talk Experience
Book Mentioned:
The Seven Habits of Highly Effective People – Stephen R. Covey