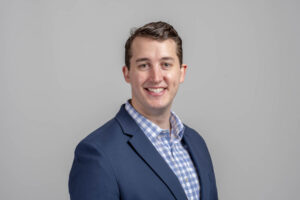 In today's episode, we are bringing back Reid Hutchison of HOH Water Technology in Palatine, IL to talk about what YOU, as a professional water treater, can do to change the world. I know that sounds like a lofty goal, and maybe that sounds too high-reaching, but hear me out… industrial water treaters can change the world. Reid is proof that if you prioritize the right things today, you, everyone around you, and the world will be better for it.
I'm also happy to announce that the Scaling UP! H2O podcast has created a team for this year's Global 6K for Water happening on Saturday, May 21, and I want YOU to join our team! You can learn more about Team Scaling UP! Nation or make a donation HERE.
We'd love for you and your friends, family, and co-workers to join Team Scaling UP! Nation, but if you'd like to make your own Global 6K for Water team for your business/employees please reach out to future podcast guest and Team World Vision representative Steve Spear at sspear@worldvision.org.
Bottom line: 
Reid Hutchison will tell us how water treaters are changing the world, one step at a time.
Your roadside friend, as you travel from client to client.  
-Trace 
Timestamps: 
Thinking On Water With James [03:27]
What has changed since Reid was last on the show? [06:37]
The enormous impact of World Vision's Global 6K [09:30]
How can the Scaling UP! Nation get involved to solve the world water crisis? [14:24]
How joining a Mastermind group can change your personal and professional circles, for the better [18:25]
Lesson takeaways from the 2021 Rising Tide Mastermind Live Event [26:00]
The positive ripple effect that happens when you apply the Temperaments to your communications [28:10]
Lightning round questions [47:02]
What you need to know about AWT, Temperaments, and joining World Vision's Global 6K for Water [52:00]
Thinking On Water With James: What is an acceptable water loss in a closed loop?
In this week's episode, we're thinking about water loss in a closed loop system. What is an acceptable water loss?  Is it 10%, 5%, or even 0%?  How does the volume of the system factor into what size water loss is acceptable?  What is being lost beyond water with a leak?  What can cause a closed loop to lose water?  How do you know it's losing water?  Are there times when a makeup water meter may miss a low-flow makeup?  What things may be introduced with fresh makeup water that could cause problems within the closed loop?  What is the cost of the water loss?  Do you know the value of the closed loop's water in $/1000 gallons or even $/100 gallons for smaller systems?  Knowing the value may help get other parties on board to address the water loss, if necessary.  Take this next week to think about water losses in closed loop systems and what you may or may not deem as acceptable.
Quotes:
"The World Vision 6K for Water: an event that raises awareness and money for clean water efforts in the world, and specifically serves people who do not have access to safe drinking water." – Reid Hutchison
"The World Vision 6K for Water allows people to move their feet and invite others, raise awareness, and raise money to help bring an end to the global water crisis." – Reid Hutchison
"It is called a 6K for water, not a 5K, because 6K is the average distance that folks who do not have access to clean water need to walk daily in order to get water." – Reid Hutchison
"Our biggest goal is to inspire people to participate in the World Vision 6K for Water." – Reid Hutchison
"By 2030, it is possible that the global water crisis will be solved or ended. The only way to reach that goal is to mobilize more people to engage in the effort to help millions of people."  – Reid Hutchison
"For those of us in the water treatment industry, it is a great cause to be involved with because it is personal to what we do and each person can make an impact."  – Reid Hutchison
"It has been an honor to facilitate a Rising Tide Mastermind group."  – Reid Hutchison
"We crowdsourced advice and crowdsource questions to move the ball forward for members of the Rising Tide Mastermind group facing issues."  – Reid Hutchison
"I Said This You Heard That instantly made everyone aware and alert to what they were saying and why and how people were receiving what they were saying."  – Reid Hutchison
"I Said This You Heard That was immediately practical and helpful." – Reid Hutchison
"I Said This You Heard That: It's simple. It's powerful. Everyone can relate to it." – Reid Hutchison
"As soon as you get familiar with the Temperaments, and how they may play out in your communication, everyone has extra grace or empathy towards one another." – Reid Hutchison
"We're solving problems and making the industry better."  – Trace Blackmore
"It's a lot easier to move through life with your own personal board of directors, which is why Rising Tide Mastermind is so important." – Trace Blackmore
Connect with Reid Hutchison:
Email: ​​rhutchison@hohwatertechnology.com
Website: www.hohwatertechnology.com
LinkedIn: in/reid-h-3a329431
Links Mentioned: 
122 The One with Reid Hutchison 
123 The Other One with Reid Hutchison
117 The One With Temperament Expert, Kathleen Edelman
179 Another One that Teaches Us to Communicate Better with Others
I Said This You Heard That YouTube Channel 
AWT (Association of Water Technologies)
AWT Technical Training Seminars
Books Mentioned:
I Said This, You Heard That Workbook by Kathleen Edelman
I Said This, You Heard That (2nd Edition) by Kathleen Edelman
The 7 Habits of Highly Effective People by Stephen Covey