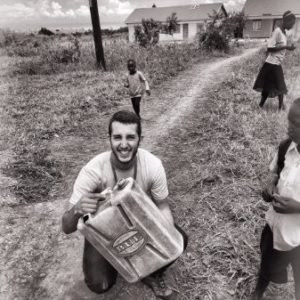 Last week we heard from Reid Hutchison of HOH. Reid told us about how he started in the industry and many more exciting things about himself.  One of the many items that he and I share is that we both use the Entrepreneurial Operating System to help run our companies. EOS is one of the tools that I can say has made my team better, thereby making my company better.  
EOS is a consolidation of tools that any business can use to run the company. The analogy that is used more often than any other is a computer operating system and a program running within that operating system, like a word processor.  EOS is the operating system, and your company is the word processor. The tools in EOS give you a framework that any company can use to run more effectively and efficiently. Like so many others, I was taught to be a water treater; running a business was secondary. EOS has made all the difference. 
I had the privilege of interviewing some of the top tiers of EOS on the podcast. Mark Winters on episode 38 and Mike Paton on episode 85. If you have any questions about EOS, I highly recommend you listen to these episodes.
In addition to our discussion of EOS, Reid and I continue to explore a host of topics. Please enjoy the conclusion of my interview with Reid Hutchison of HOH.
Timestamp:
Radical Polymers [00:11]
Rising Tide Mastermind [01:53]
Attend To A Training [03:32]
CWT Examination [07:41]
Clean Water Projects [18:39]
How To Learn New Things In Water Treatment [29:39]
How To Get The Podcast On Your Feed [32:06]
Weirdest Thing In Water Treatment [35:58]
Advice For New Water Treater [39:59]
Biggest Lesson In Water Treatment [46:58]
The Therapy Question [0:45:12]
Quotes:
"Scaling UP H2O was my introduction to the wild world of water treatment." 
"There are always new problems to solve in water treatment."
Connect with Reid Hutchison:
LinkedIn: /in/reid-h-3a329431
Website: www.hohwatertechnology.com
 
Links Mentioned:
038 The One That Shows Us How to Run Our Business w/ Mark Winters
085 The One with the Business Operating System
Books Mentioned: 
How to Be a Great Boss by Gino Wickman and René Boer
Traction: Get a Grip on Your Business by Gino Wickman
What the Heck Is EOS? by Gino Wickman
Rocket Fuel: The One Essential Combination That Will Get You More of What You Want from Your Business by Gino Wickman and Mark C. Winters
The Personal MBA by Josh Kaufman
Myths and Mortals by Charlie N. Holmberg
12 Rules For life by Jordan B. Peterson