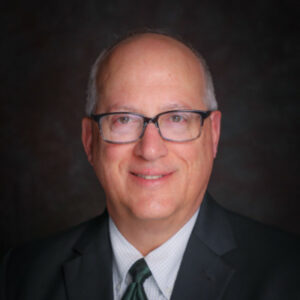 I've always said that the water treatment industry is the best industry in the world. The opportunities in the water industry are endless. If you work in the water treatment industry, you know that you'll be secure for the rest of your life. Businesses will always need water treaters, everyone will always need clean water. In today's episode, my lab partner is someone who's worked in the water treatment industry for 42 years: Jerry Angelili.
Jerry started his career at Betz Laboratories, where he worked as a Sales Representative and Account Manager for 14 years. He then worked at three more companies before joining Chem-Aqua in 2007. He started as a Senior Engineer, responsible for technical assistance to the corporate sales force in selling and servicing prospects and customers in the area of boiler, cooling, and wastewater treatment applications. He would eventually become the Manager of Oxidative Technology, managing Chem-Aqua's existing and potential applications of chlorine dioxide ozone, and peracetic acid, and the Manager of Engineering until he retired in 2020.
An expert in Chlorine Dioxide and its applications, Jerry holds two patents to his name: one for the portable water treatment system and apparatus (US 8211296) and another for the portable water treatment method (US 8226832), which were both issued on April 9, 2010. He was also a member of AWT, serving in the Technical Committee, specifically with boilers. 
Jerry aspired to become a doctor when he was in college, majoring in Biology at the University of Pittsburgh. But lucky for us that Jerry decided to go into water treatment or we wouldn't have some of the technologies and industry knowledge we have today.
Bottom line: Armed with 42 years of experience in water treatment, Jerry Angelili will share with us how we can embrace new technologies to make the entire water treatment industry better.
Your roadside friend, as you travel from client to client. 
 -Trace 
Timestamps: 
CWT Prep Course [00:01]
Submit your show ideas and upcoming events in water treatment [02:40]
Introducing Jerry Angelili [9:27]
Falling into water treatment [14:42]
Working at multiple water treatment companies [21:33]
Serving as a member of AWT's Boiler Technical Committee [24:37]
Getting the most from your time when driving from account to account [29:19]
Embracing the technological advances in the servicing, communication, and application of  water treatment programs [31:30]
Jerry's patented inventions  [36:40]
Jerry's advice to aspiring industrial water treaters [42:45]
Lightning round questions [45:51]
Thinking On Water With James [51:14]
Thinking On Water With James:
In this week's episode, we're thinking about the order corrosion coupons are installed. What is the proper order? What does flow have to do with order? If you have great corrosion rates, why does order matter? If you have terrible corrosion rates, why does it matter? What is the science behind the order? Where would you find the proper order when in doubt? Would there ever be a reason to install one out of the standard order? Take this week to think about the proper order of corrosion coupons and why it matters. 
Quotes:
"I provided Betz with assistance without being denigrating. I tried to lift people up, if they did something wrong, we worked through it." – Jerry Angelili
"Get through a year; whatever happens, don't quit. If you can succeed one year in this business, you'll never have to worry about having a job again for the rest of your life." – Jerry Angelili
"What we have available today, like the Scaling Up! H2O Podcast, and the different things you can listen to in the car, you'll have more positive information that motivates you." – Jerry Angelili
"There is always research being done for better and better chemical technology for water treatment. When you look at it over 42 years, it's amazing how much it changed." – Jerry Angelili
"All the advances in technology have been amazing and exciting to watch." – Jerry Angelili
"If you want a certification, the industry standard has become the CWT of the Association Water Technology."- Jerry Angelili
"You can say 'I don't know', but follow it up by saying 'I will find the answer for you'." – Jerry Angelili
"Worrying about something has no positive outcome. Action provides a positive outcome, not worry." – Jerry Angelili
Connect with Jerry Angelili:
Phone: (214) 226-8285 
Email: jlangelilli@gmail.com 
LinkedIn:in/jerry-angelilli-5aa6a19
Links Mentioned:
AWT (Association of Water Technologies)
244 The One About Water Treaters For Clean Water (with Steve Spear of Team World Vision)
Events:
The Hang – April 14, 6:00 p.m. EST, USA
World Vision Global 6k: Join Team Scaling UP! Nation or make a donation HERE.
Books Mentioned:
The Bosses Club by Richard A. Gregory
My Cross to Bear by Alan Light and Gregg Allman
Please Be with Me by Galadrielle Allman