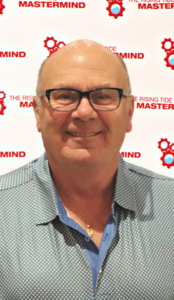 Want to learn the secrets to purchasing a company or the top 5 sales tips? If so, my podcast interview with Chuck Hamrick Jr. is a must-listen.
I'm Trace Blackmore, host of the Scaling UP! H2O podcast, and in this episode I have the pleasure of interviewing Chuck Hamrick Jr. of Eagle Engineering Water Technology, and today we're covering everything from purchasing a company, sales tips, creating a work-life balance, and publishing papers.
Don't miss this career-benefiting interview. Listen to Episode 271 on Scaling UP! H2O's website or tune in wherever you get your podcasts.
Bottom line: Chuck Hamrick shares his secrets to buying a company.
Your roadside friend, as you travel from client to client.  
-Trace Blackmore
Timestamps: 
Thank you to everyone who came up to me during the AWT Conference and upcoming Events for Water Treatment Professionals [01:44]
Chuck Hamrick Jr.'s career journey in water treatment [ 13:51]
The secret to buying out a company [19:46]
The top 5 tips for sales and Chuck's favorite sales tools [22:40]
The best way to pass the baton to the next owner of your company [27:05]
Creating the best Work-Life Balance [31:48]
What you need to know when writing technical papers [33:37]
Advice for professionals and students [36:28]
Lightning round questions [40:00]
Thinking On Water With James [46:03]
Thinking On Water With James: 
In this week's episode, we're thinking about softening before or after a reverse osmosis unit. What are the advantages and disadvantages of placing a water softener either upstream or downstream of an RO? If placed downstream, how do you keep the RO from scaling up? When feeding antiscalant, how may stroke and speed pump settings impact effectiveness? Does criticality of the RO system impact the design of where the softener is placed? If an RO removes dissolved solids, why would a water softener even be needed downstream? Are there any reasons to place the water softener upstream that can offset the reduced capital costs of placing it downstream? Take this week to think about whether a water softener should be placed before or after an RO unit. 
Quotes:
"If you are given an option to buy out a company, try to learn as much as you can immediately about how the business works." – Chuck Hamrick  Jr.
"A 'no' is just one step closer to a 'yes'. The more 'nos', the more chances that I'll be making more sales." – Chuck Hamrick Jr.
"If you find a trusted and knowledgeable person, don't hesitate to come up and talk to them, introduce yourself to them, and learn from them" – Chuck Hamrick Jr.
Connect with Chuck Hamrick Jr.:
Phone:  419-345-4866
Email: chuck.hamrick@eaglewatertech.com
Website: eaglewatertech.com
LinkedIn: in/charles-d-hamrick-jr-cwt-b18062125/
Links Mentioned: 
5 Simple Rules For Transitioning a Family Business To the Next Generation, from Inc.
Grit: the power of passion and perseverance | Angela Lee Duckworth (TED Talk)
AWT (Association of Water Technologies)
Jeffrey Gitomer-Sales Training Programs
Events: 
Check out our Scaling UP! H2O Events Calendar where we've listed every event Water Treaters should be aware of by clicking HERE or using the dropdown menu.
Books Mentioned:  
Traction: Get a Grip on Your Business by Gino Wickman
What the Heck Is EOS? by Gino Wickman
I Said This, You Heard That by Kathleen Edelman
Boiler Water Treatment by Colin Frayne
Drop by Drop: Articles on Industrial Water Treatment by James McDonald
THE HOUR That Changes Everything by Richard Pearson
Grit: The Power of Passion and Perseverance by Angela Duckworth
Consistency Selling: Powerful Sales Results. Every Lead. Every Time by Weldon Wong
Life According to Jesus by Jack Graham
The Little Gold Book of YES! Attitude by Jeffrey Gitomer 
Little Platinum Book of Cha-Ching by Jeffrey Gitomer
Confronting Reality: Doing What Matters to Get Things Right by Larry Bossidy and Ram Charan
Lead, Sell, or Get Out of the Way: The 7 Traits of Great Sellers by Ron Karr