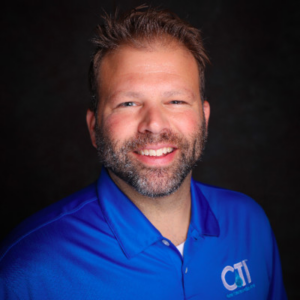 What do you do when you encounter an issue you've never seen before in the field? What is the process you work through to figure out what is wrong? Where do you go to look for the information you need? What do you test for? How do you know if your treatments are working? How do you communicate and collaborate with your customers when there is a problem with one of their systems? 
If you want to know the Secret 6 Steps you need to take today to resolve a new problem you encounter in the field, Adam Sites has the solution you are looking for.
1.) Identify the problem 
2.) Think through what could be going on in your memory banks 
3.) Reach out to others who might have more experience with your problem (the client, fellow Mastermind Members, professionals in your network, mentors, your suppliers)  
4.) Test what you think the issue is until you've narrowed it down 
5.) After testing and you've figured out what the issue is, treat and observe 
6.) Document what you did and learned, and share what you learned with others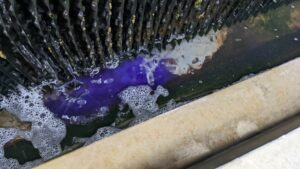 Adam Sites, CWT has worked with Capital Technologies for over 15 years and, like many smaller water treatment companies, he wears many hats, including service manager and sales manager. Working with his team and finding new opportunities to grow their business are equally rewarding to him. In short, Adam is always up for new opportunities to grow and learn.
Podcast host and CWT, Trace Blackmore reminds us that when we educate ourselves, we get better; and when we learn individually, the entire water industry benefits. Trace Blackmore interviews Adam Sites about what Adam did when he was up against a new 
Bottom line: Adam Sites shares the 6 steps you need to do in the field when you come up against unexpected challenges.
Timestamps: 
Trace Blackmore shares Upcoming Events for Water Treatment Professionals [01:00]  
Thinking On Water With James [7:45]
The career journey of Adam Sites CWT, Service Manager and Sales Manager of Capitol Technologies [9:00]
The Purple Goo Mystery: AKA working a problem until it is solved [18:11]
Sales, new business, PSA take care of your Mental Health, Lightning Round questions with Adam Sites [38:00]
Thinking On Water With James: 
In this week's episode, we're thinking about the Heat Exchanger Fouling Factor. What is a Fouling Factor? What does it tell about the efficiency of heat transfer across a heat exchanger? How is a Fouling Factor calculated? What assumptions do design engineers make about Fouling Factors when designing a new heat exchanger, and how might these assumptions impact the water flow rate? What can impact a Fouling Factor over time? Why is understanding Fouling Factors important? Take this week to think about and learn more about the heat exchanger Fouling Factor.
Quotes:
"I used the Pandemic to work on my messaging, and what I wanted to say. I built up my knowledge in new areas and established a better plan to figure out 'What is the right kind of business and who do I want to talk to?' Now I'm better prepared to talk to new customers." – Adam Sites
"One of the cool things about water treatment is the mysteries, and things that are new to us." – Adam Sites
"If you don't know the answer, ask and find it out. It's okay to ask." – Adam Sites
"PSA – take care of your mental health. There are so many resources out there. Check out the National Suicide & Crisis Hotline – call 988 if you need help." – Adam Sites
Connect with Adam Sites:
Phone: 724-747-7446 
Email: adam@captec.us
Website: captec.us 
LinkedIn: linkedin.com/in/adam-sites-cwt-64a14265 
Events: 
Check out our Scaling UP! H2O Events Calendar where we've listed every event Water Treaters should be aware of by clicking HERE  or using the dropdown menu.
Links Mentioned: 
National Suicide & Crisis Hotline  – call 988
Episodes  Mentioned: 
Episode 110 about Boiler Surging (episode question provided by Adam Sites)
Episode 257 with TED Talk speaker and author, Drew Dudley 
Episode 117 Part 1 with Kathleen Edelman
Episode 179 Part 2 with Kathleen Edelman
Episode 281 Part 3 with Kathleen Edelman
Books Mentioned: 
This is Day One by Drew Dudley 
The Body Keeps the Score: Brain, Mind, and Body in the Healing of Trauma by Bessel van der Kolk M.D. 
The Walking Dead: Invasion by Jay Bonansinga and Robert Kirkman
I Said This, You Heard That – Workbook by Kathleen Edelman
I Said This, You Heard That 2nd Edition by Kathleen Edelman
A Grown-Up's Guide To Kids' Wiring by Kathleen Edelman