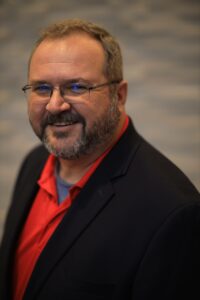 Massive leaks in industrial water systems can strike at any time, and even seasoned experts like Steve Suzanne, Senior Technical Advisor at ChemTreat, aren't immune. With 20 years in the field, Steve thought he had seen it all until he faced a nightmare scenario: a chiller closed loop system with a staggering 10 million gallon volume was losing a jaw-dropping 100-110 gallons per minute. 
In this gripping episode, Steve unveils his recent high-stakes battle to troubleshoot this colossal leak, existing somewhere across 26 miles of concealed piping beneath the ground, spanning  more than 110 buildings. Thanks to meticulous groundwork, insights from his Mastermind group, and an unparalleled rapport with his client, Steve navigated the chaos and uncovered the elusive source of the problem.
Don't wait until you're knee-deep in a massive leak crisis! Tune in and gain unparalleled insights into tackling unforeseen water system challenges. This episode isn't just essential for new field reps—it's a must-listen for seasoned technical advisors too. Get ready to conquer any water system disaster that comes your way! 
Timestamps 
Upcoming Events for Water Treatment Professionals [1:00]
Periodic Water Table With James McDonald [7:40]
Getting to know Steve Suzanne Senior Technical Advisor at ChemTreat [9:35] 
How to Troubleshoot a Massive Leak in Your System [22:30]
Quotes
"When you have a massive leak, there's going to be a telltale sign somewhere. You need to start looking." – Steve Suzanne
"A water meter is another data point that helps the client, and helps the water treater." – Steve Suzanne
"Know your systems. Take the time to understand your systems. Make a paper drawing so you know where relief valves are, water meters are, points of chemical injection, what room the water is coming from and going to so if there is a leak, you know where to look." – Steve Suzanne
"My best career advice: Build relationships with your customers. If I had not had a great relationship with this customer (who experienced the massive leak), it could have gone wrong. The healthy relationship opened up a very good line of communication (once the leak was discovered). I did not get "It's the water treaters fault that we're having this problem",  it doesn't fall back to "It's always the water treatment problem", because I had developed relationships with customers and it really helped me along my career." – Steve Suzanne
"Don't ever be the smartest person in the room. If you're the smartest person in the room, you're in the wrong room. I'm always learning." – Steve Suzanne
Connect with Steve Suzanne
Phone: 919.414.3145
Email: steven.suzanne@chemtreat.com
Website: www.chemtreat.com
LinkedIn: in/steven-suzanne-cwt-cpo-26484115
Read or Download Steve Suzanne's Press Release HERE
Links Mentioned
Scaling UP! H2O Academy video courses
AWT (Association of Water Technologies)
2023 Events for Water Professionals
Check out our Scaling UP! H2O Events Calendar where we've listed every event Water Treaters should be aware of by clicking HERE or using the dropdown menu.
Books Mentioned
TED Talks by Chris Anderson
Who Moved My Cheese by Spencer Johnson
The Fast Track to Your Extra Class, HAM Radio by Michael Burnette
Periodic Water Table With James McDonald
A neutralizing amine.  What does this mean:  neutralizing amine?  Why is morpholine considered a neutralizing amine?  What is its neutralizing capacity?  What's its chemical formula?  How does morpholine compare to other neutralizing amines such as cyclohexylamine and DEAE?  How does morpholine's distribution ratio compare to other amines, and why does this matter?  Should morpholine be used in low pressure boilers?  Where should morpholine be fed into a boiler system?  Could the use of the steam impact where you would recommend feeding the amine?  Are there limitations on how much morpholine you can feed in some applications?