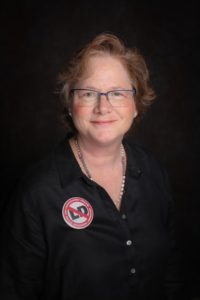 My hope as you listen to episode 120 and 121 is that you are starting to feel empowered to understand this preventable disease and that you are feeling equipped with better tools to fight this battle.  
Dr. Janet Stout has always been a strong supporter of the water treatment community and Scaling UP! H2O. In this two-part episode, Janet fills us in on what has taken place in the world of "legionellology".  Janet created this term to better capture the work she does.  Among this update includes the revision of ASHRAE's 188, The Centers for Medicare and Medicaid Services position, and even some new bacteria guidelines you may never have heard of.  
I know you will receive a wealth of information about legionella from these two episodes.  Please talk to your customers and help them understand that we all play a part in this "grey battle" called Legionellosis Prevention. Until a standard gives us guidelines, we have to partner with facility owners and managers to help them make better decisions. 
Timestamps:
Rising Tide Mastermind [00:04]
Establishing A Water Management Team [02:08]
Text And Flow Diagram [03:58]
Control Measures, Monitoring And Control Limits [05:42]
ASHRAE 188 [11:17]
Best And Worst Plans [13:41]
Proper Way Of Testing Legionella [15:28]
"CMS" (Centers For Medicare And Medicaid Services) [20:26]
Quotes:
"Don't collect the sample right where you added the biocide or right after you add the biocide. Collect the sample right before the next dosing and away from where the dosing is occurring." – Dr. Janet E. Stout
"Test to protect. It's not hard. We can do it, and if we do it, we will end legionella's disease. – Dr. Janet E. Stout
Connect with Dr. Janet E. Stout:
LinkedIn: linkedin.com/in/janet-e-stout-ph-d-32607612
Website: specialpathogenslab.com
Links Mentioned:
120 Another One with Dr. Janet Stout, Part 1
Books Mentioned:  
Traction: Get a Grip on Your Business – Gino Wickman