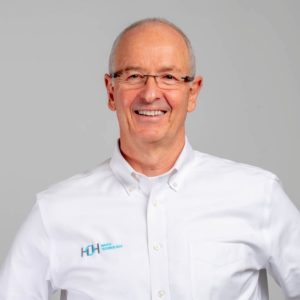 Several months ago, I released a podcast on having multiple generations in the business (EP 104). Since that time, I have heard from several members of the Nation! who wanted to know more about how one generation transitions to another. Many of the original owners of the water treatment companies out there are retiring.  So, what should a business do to transition to the next generation properly?  
At the last Association of Water Technologies conference, Tom Hutchison of HOH Water Technology delivered a paper on this very topic. Tom interviewed 22 business owners of multi-generational businesses and asked them questions around the transition. Tom was gracious enough to come on today's show and share his findings with the Scaling UP! Nation! 
Multi-Generational Businesses | DOWNLOAD!
Timestamps:
Radical Polymers [00:10]
Rising Tide Mastermind [04:03]
AWT Training Schedule [05:56]
40 Years After In Water Treatment [11:30]
Multi-Generational Businesses [17:15]
Reason Why Generations Fail [24:50]
Start With "Why?" [29:16]
Family Dynamics [35:40]
4 Ways To Transition A Business [45:46]
Best Time To Talk Transition [54:07]
Why We Need To Have EOS [56:15]
Quotes:
"Things have changed since I was in the field in the '80s and '90s. I think customers have changed, as the market has changed, it is a different world for water treaters today. I think I know all the right answers, but I know what the answers were in 1980, and I am not so sure what they are now in 2019."
"Fifty (50%) percent of second-generation businesses are successful, fifteen (15%) percent of third-generation businesses are successful, and five (5%) percent of fourth-generation businesses make it."
"There is nothing more important to me with regards to HOH than to make sure that I've properly transitioned to the next generation." 
Connect with Tom Hutchison:
LinkedIn: in/tom-hutchison-aa79a513
Website: hohwatertechnology.com
Links mentioned On This Episode:
Association of Water Technologies 
122 The One with Reid Hutchison  
123 The Other One with Reid Hutchison  
104 The One on Generational Diversity  
045 The One That Brings Your Team Together  
085 The One with the Business Operating System 
Books Mentioned:  
Leaders Eat Last: Why Some Teams Pull Together and Others Don't by Simon Sinek
Dance in the End Zone: The Business Owner's Exit Planning Playbook by Patrick A. Ungashick
The Advantage: Why Organizational Health Trumps Everything Else In Business by Patrick M. Lencioni
Traction: Get a Grip on Your Business  by Gino Wickman