This is the podcast where we "Scale up on knowledge so we don't scale up our systems." I'm your host, Trace Blackmore, and today, I want to motivate you to be your best self this year.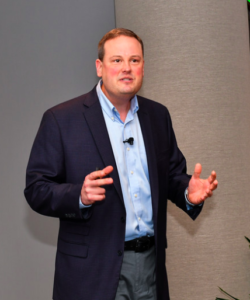 Before we dive in, I want to ask you a couple of questions:
What do you want to accomplish in 2022? 

How are you going to accomplish what you set out to do? 

What is your motivation for wanting that accomplishment? 

How will you celebrate once you achieve your goals?
Today, I'm going to walk through the strategies the Rising Tide Mastermind uses to accomplish our goals, and we will also be using THIS strategy from Brian Moran's book, 12 Week Year.
Bottom line: I'm challenging you to stop living in default mode, and to truly stretch yourself to grow personally and professionally.
Your roadside friend, as you travel from client to client.  
-Trace 
Timestamps: 
Don't live life by default [2:00]
How The Rising Tide Mastermind members make goals and plans [3:20]
It all starts with the review [8:15]
A word of caution [12:20]
Planning 3 years out [15:00]
Goals for these 5 areas: Personal, Spiritual, Relational, Professional, Financial [18:50]
Leveraging the "12 Week Year" [28:20]
Using your calendar as a tool [34:00]
Writing it down and sharing it [40:00]
Thinking On Water with James [42:02] #TOW22
Thinking On Water with James: Control Ranges
How many are enough, and when do you reach overkill? Should you set control ranges on items you cannot control, or do you set them so you are warned to take actions down the line? How tight do you make the control ranges? Can the controller instrumentation maintain the selected control ranges? Is the test procedure used accurate enough to achieve the control range? Is the control range so broad a truck could drive through it? 
Quotes:
"So many of us are so eager to start something new that we don't take into account what life is teaching us." – Trace Blackmore
"Make sure you stretch yourself this year; that's where the personal growth will happen." – Trace Blackmore
"Now might not be the right time." – Trace Blackmore
"Are these goals appropriate for the season of life you are in right now?" – Trace Blackmore
"Any goal you push off could lose steam."  – Trace Blackmore
"The hardest thing in this process is moving that first domino." – Trace Blackmore
"Be specific and intentional about what you want to accomplish and write them down." – Trace Blackmore
"Life is dynamic; your schedule needs to be dynamic as well."  – Trace Blackmore
"Accountability: it takes things out of your head and allows others to know about it." – Trace Blackmore
Connect with Scaling UP H2O: 
Email: corrine@blackmore-enterprises.com (podcast producer)
Submit a show idea: Submit a Show Idea
Scaling UP! H2O on LinkedIn: company/scalinguph2o
Scaling UP! H2O on Facebook: @H2OScalingUP
Links Mentioned: 
122 The One with Reid Hutchison
232 The One Where We Celebrate What We Learned In 2021
092 The One About My TED Talk Experience
AWT (Association of Water Technologies)
Events:
The Hang Networking Event– @6pm EST, USA January 20, 2022
WEF (Water Environment Federation) Forum 2022 – Particles and Colloids – the Next Frontier in Intensifying Water Resource Recovery – January 10 to 12, 2022 
2022 ABMA (American Boiler Manufacturers Association) Annual Meeting – January 14 to 17, 2022  
Books Mentioned:
Check Out Our Resources Page For Discounts