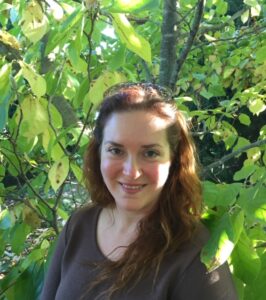 I can't believe that we are now in the last week of April! Time sure flies fast, and I can't wait to see what the rest of the year has in store for the Scaling UP! H2O podcast and the Scaling UP! Nation. I also cannot wait to introduce my lab partner in today's episode. She is a colleague, friend, and member of the Rising Tide Mastermind, Jill Cavano.
Jill Cavano is the owner of Scranton Associations, AWT's Supplier of the Year Awardee in 2015. Jill started working at Scranton Associates in 1999 and became the owner in 2016. She is also an active member and sponsor of the Association of Water Technologies. Jill is a  founding member of the Young Professionals Group at AWT and the Chair of the Business Resources Committee which organizes events and webinars to help business owners navigate business situations as well as grow their technical knowledge.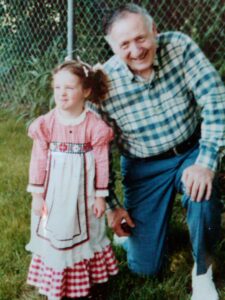 Scranton Associates has been manufacturing water treatment chemicals, serving their customers, and providing good jobs for their employees since 1919. It's often that we see multigenerational companies in the water treatment industry, but Scranton Associates has taken this up a notch by being a fourth-generation company! Today, the Scaling UP! Nation is going to learn the secrets of making a business last for generations.
Bottom line: Jill Cavano is going to tell us how growing up in a multigenerational company taught her how to move forward intelligently in business.
Your roadside friend, as you travel from client to client. 
-Trace 
Timestamps: 
Planning for the rest of the year [01:40]
Events in Water Treatment [04:03]
Thinking On Water With James [06:08]
Who is Jill Cavano? [09:22]
Getting involved in a Multigenerational Business [11:01]
What is Jill like, outside of work? [15:20]
The first time I met Bob Cavano, Jill's grandfather  [18:53]  
Growing up in the Water Treatment Industry [22:21]
Helping business owners navigate business situations with Jill and the AWT Convention [30:32] 
Taking the reins at Scranton Associates [37:01]
Making changes in a Multigenerational Company [43:46]
Strange customer requests [45:28]
Jill's advice to Water Treaters [46:42]
Lightning round questions [50:13]
Thinking On Water With James:
In this week's episode, we're thinking about the purpose of the brine seal in an RO system? What is an RO brine seal? What does it do? How does it work? How may it impact the direction membranes are loaded into the membrane housings? How can they fail, and what will happen if they do? What are the various brine seal designs? Take this week to think about reverse osmosis brine seals and the role they play. 
Quotes:
"Nepotism is a good thing when it works." – Lee Cavano
"Scranton Associates is there to serve our customers, provide a good job for our employees, and make a profit. Scranton Associates is not there just to provide jobs for family members."  – Jill Cavano
"Knowing what Scranton Associates is good at, knowing who we are, and having the heart to be in it for the right reasons has led us to transition through the generations."  – Jill Cavano
"If there is one thing that Bob Cavano loved, it was Water Treatment. If there is one thing that Bob loved even more than Water Treatment, it was talking to people about Water Treatment."  – Jill Cavano
"At the end of the day, you can be the best water treater in the world, but if your business isn't running smoothly, and your profitability and cash flow aren't where they need to be, (it's worthless)." – Jill Cavano
"There is a lot of training and a lot of things that you're able to do, but to be a business owner, the $64,000 question is: 'When are you ready to lead?.'"  – Jill Cavano
"In a 4th generation company we needed to keep our relevance, continuity, and keep the core values of what makes us unique and has made us stay in business for this long." – Jill Cavano
"Q: How do you learn how to move forward intelligently? A: Looking back at your history." – Jill Cavano
"No matter what, I'm always moving myself forward and my business forward."  – Jill Cavano
"We all don't get it right (in business) 100% all the time, but I feel like change is necessary." – Jill Cavano
"If I could give people advice, I would give them two things. The first thing I would give them is to get involved. The next thing is to have a trusted network." – Jill Cavano
Connect with Jill Cavano:
Phone: 440-572-2277 ext 15 
Email: jbihn@scrantonassociates.com 
Website: scrantonassociates.com
LinkedIn:company/scranton-associates-inc.
Links Mentioned:
AWT (Association of Water Technologies)
127 The One With Tom Hutchison
Events:
Catch Jill at the AWT Business Owners Meeting in Vancouver, Canada on September 20, 2022
Building Owners Management Association International's 2022 Medical Office Buildings + Healthcare Real Estate Conference – May 4 to 6, 2022 in Nashville, TN
Association of Water Technologies' Crime Control & Best Practices Webinar – May 12, 2022  
SWAN (Smart Water Networks) 2022 Conference – May 24 to 26, 2022 in Washington, D.C.
Books Mentioned:
Revenue Growth Engine by Darrell Amy
Raccoon On His Own by Jim Arnosky
Spend It! by Cinders McLeod
Multiple Intelligences by Howard Gardner