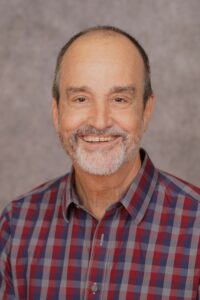 Folks, I know that I call every episode of the podcast special, but this episode is extra special because today is my 47th birthday! It amazes me that not only do I get to spend this very special day with my wife, my family, and friends but also with the Scaling UP! Nation. It is my hope that you enjoy this special day with me as you listen to this episode. And, if you haven't wished me a happy birthday yet, now is your opportunity!
Celebrating my special day with me is one of my best friends in the Water Treatment Industry, it's none other than R2J Chemical Services Inc.'s Bob Lee. Bob has been in the industrial water treatment industry for the last 40 years. He founded R2J Chemical Services, Inc. in 1982, a year before he graduated from the University of South Florida. He became president of the company in 1992, and in 1995, Bob earned his CWT designation. Bob Lee is also a member of the Association of Water Technologies. He was elected to the AWT Board of Directors in 2003, and it came as no surprise when he became president of AWT in 2009.
We are going to learn a lot from Bob Lee. With 40 years of experience in the Water Treatment Industry under his belt, Bob will tell us how he realized that this is the right career path for him, what changed since he started his company, what people wanting to start their own water treatment business need to know, and so much more! Everybody loves Bob Lee, and after listening to this episode, I'm sure you will love him too.
Bottom line: Bob Lee is going to share with us lessons learned in his 40-year-long career in water treatment, speak about his calming and observant leadership style, and give proven advice to other business owners.
Your roadside friend, as you travel from client to client. 
 -Trace 
Timestamps: 
Happy 47th birthday to me, Trace Blackmore! [01:28]
Events in Water Treatment [03:55]
Who is Bob Lee and how did he become president of R2J Chemical Services Inc.? [07:20]
I love Bob Lee, and here's why you will love learning from this past AWT President too [09:30]
In Bob's 40 years in the water treatment industry: What is something he wishes he could do-over? [20:44]
Onboarding new water treaters and what does someone new to the industry need to learn [23:30] 
Changes in the water treatment industry in the last 40 years [29:54]
Keeping customers happy [33:04]
Lightning round questions [37:17]
Thinking On Water With James [44:08]
Thinking On Water With James:
In this week's episode, we're thinking about how polymers inhibit scale formation? Is it a stoichiometric, one-on-one relationship, is it a threshold effect, or something else? What are the types of polymers used for scale control, and do they function differently? Are some polymers better for some scaling-forming species than others? There's a lot to learn about polymers. Take this week to think about this aspect of polymers and scale inhibition. 
Quotes:
"The best part of going to an AWT Convention and being part of AWT is the people that you end up getting to know, and that makes it so valuable." – Bob Lee
"As a leader, when you're surrounded by smart people, you need to listen a lot more than you talk." – Bob Lee
"Typically I'm trying to clarify and build consensus as a leader, make sure you're listening to all of the viewpoints then draw a conclusion on the best direction to go and the best path to take."  – Bob Lee
"Perception is reality". – Bob Lee
"I'm always more interested with what everybody else has got today, than what they want me to say." – Bob Lee
"You have to take personal initiative on your time to get better at what you do." – Bob Lee
"There's a personal fulfillment factor that comes with getting better at something." – Bob Lee
"A dirty system, in some customer's eyes, isn't working well."  – Bob Lee
"It's the little things that you really have to keep an eye on. If you're not paying attention to those details, then in the customer's eyes, the treatment isn't working. – Bob Lee
"My birthday wish is that you all love your job and career as much as I do, and every day you get to do something that you love." – Trace Blackmore
Connect with Bob Lee:
Phone: (727) 531-4135
Email: bob@r2j.com
Website: r2j.com 
LinkedIn: in/bob-lee-cwt-38555aa
Links Mentioned:
AWT (Association of Water Technologies)
117 The One With Temperament Expert, Kathleen Edelman
Episode 179 Part 2 with Kathleen Edelman
Audible – use the link to get 10% off
Rocketbook – use this link to get 15% off
Books Mentioned:
The Tattooist of Auschwitz by Heather Morris 
Lessons from the Mouse by Dennis Snow
The Art of War by Sun Tzu
Procrastinate on Purpose by Rory Vaden
I Said This, You Heard That Workbook by Kathleen Edelman
I Said This, You Heard That (2nd Edition) by Kathleen Edelman
Shows and Movies Mentioned:
Happy Gilmore (1996) Official Trailer
Erin Brockovich (2000) Official Trailer
Die Hard (1988) Official Trailer
Master Thespian (Master Thespian and His Leading Lady – SNL)